In Geneva, Switzerland, hearings were held on appeals of 39-t of Russian athletes who do not recognize the conclusions of WADA about the alleged involvement in the use of doping. We are talking about Russian athletes who were lifted for life by the IOC from participating in the Olympic Games on the basis of the findings of the McLaren Commission. The interests of the athletes are represented by lawyer Artyom Patsev.
В
Facebook
It is a statement by a sports lawyer who says that in Geneva they listened carefully to the testimony of the former head of the Russian Anti-Doping Association, Grigory Rodchenkov. Patsev said that Rodchenkov gave testimony, which significantly differs from all that the former head of Rusad had expressed earlier.
Artyom Patsev:
With hope to be heard, we arrived in Geneva and work at CAS. The CAS (CAS - Court of Arbitration for Sport, Court of Arbitration for Sport) seems to have been confronted for the first time with such a large-scale case and with an influx of athletes and lawyers, and decided to move the hearings from Lausanne to Geneva. Especially for these hearings - and for the first time in your career! - I grabbed the badge with the Russian flag, so that neither the arbitrators nor the other participants in the hearings had any doubts whose interests I defend: I am proud that I am from Russia! The labels "neutral sports lawyer" or something like that are absolutely unacceptable: let them see that for us the flag is not just three multi-colored stripes, especially in light of the current behavior of the IOC! I'm proud to be Russian! Both yesterday and the day before yesterday the hearings were difficult and emotional. Rodchenkov, as expected, became entangled in his own testimony and in his own numerous versions of the "state scheme." I hope the arbitrators will take this into account - at least, unlike the Oswald commission, where the committee members frankly fumbled and even snored, the UAC arbitrators listen very carefully to everything that is said at the meetings.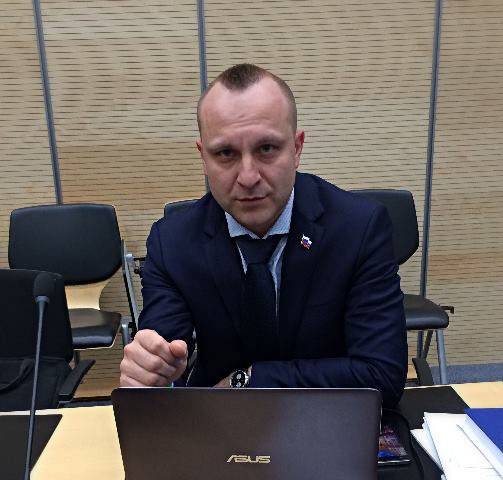 The confusion in Rodchenkov's testimony eloquently indicates that Rodchenkov broadcasts a lie on the instructions that he receives from his overseas curators. Recall that Rodchenkov after fleeing to the United States received patronage from the FBI.