Series production of the latest
tanks
T-14 Armata will begin in 2020, several hundred cars will be manufactured. This was reported by TASS with reference to a source in the Russian military-industrial complex.
In accordance with the state armament program for 2018-2027, mass production of tanks on the Armata platform should start in 2020, hundreds of vehicles will be manufactured
- Said the source agency.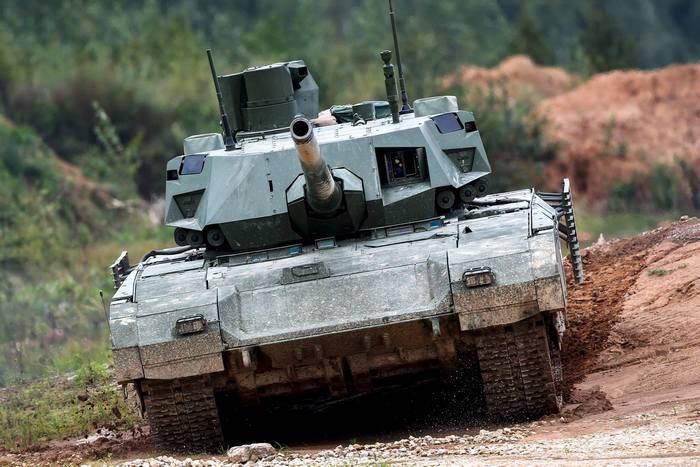 He noted that first of all the 1-I Guards Tank (headquarters - Odintsovo, Moscow region) and 20-I Guards combined-arms army of the Central Military District (headquarters - Voronezh), as well as the 8-I Guards combined arms army of the Southern Military Okrug (headquarters - Novocherkassk, Rostov region).
The source also said that in the second half of 2018, the supply to the troops of the pilot batch of Armat tanks should be completed. He did not specify the number of cars included in it.
There is currently no official confirmation of this information.
At the end of December last year, Commander-in-Chief of the Land Forces Oleg Salyukov announced the conclusion of a contract for the supply to the Armed Forces of an experimental-industrial batch of Armata tanks. The commander clarified that OPK enterprises are debugging "Almaty" in accordance with the planned deadlines. The fact that the new state armament program on 2018-2027 years involves serial deliveries of tanks "Armata", in November 2017, said Deputy Prime Minister Dmitry Rogozin.