Finnish Foreign Minister Timo Soini declared that the people of the country are not afraid of Russia, the relations between Helsinki and Moscow are good, reports
RIA News
.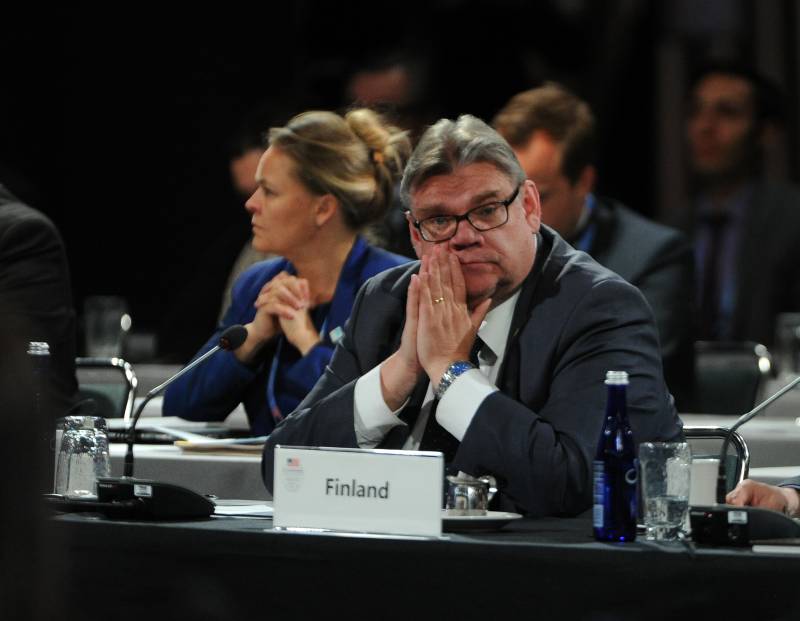 We are not afraid of Russia. And they know about it and treat it with respect,
said the Foreign Minister in an interview with the newspaper Pais.
He also expressed confidence that the election of the President of the Russian Federation on March 18 of 2018 will not affect the policy of Finland.
What is happening in Russia is important, but it will not determine our policy,
stressed the diplomat.
In addition, he said that he did not see the need for a unified European army, since it is an alternative to NATO, with which I would like to "continue cooperation and preserve the open doors of NATO for Finland".
Soini explained why his country has not yet become a member of the alliance.
Those who support NATO membership do so because of the fear of Russia; and those who do not want to join, believe that relations with Russia are already good,
he said.
Summarizing the above, the minister recalled that Finland had to "pay its price" when Russia resorted to retaliatory measures against EU sanctions.
Earlier, Russian Prime Minister Dmitry Medvedev said that the relations of the two countries are "strong and good, despite the difficulties in current political life."