The Turkish Armed Forces and Ankara-controlled groups attack the SDF positions in Aleppo, 13 terrorists were killed in Latakia, nine residents of Damascus died under fire from the radicals. Reports about it
FAN
with reference to Syrian sources.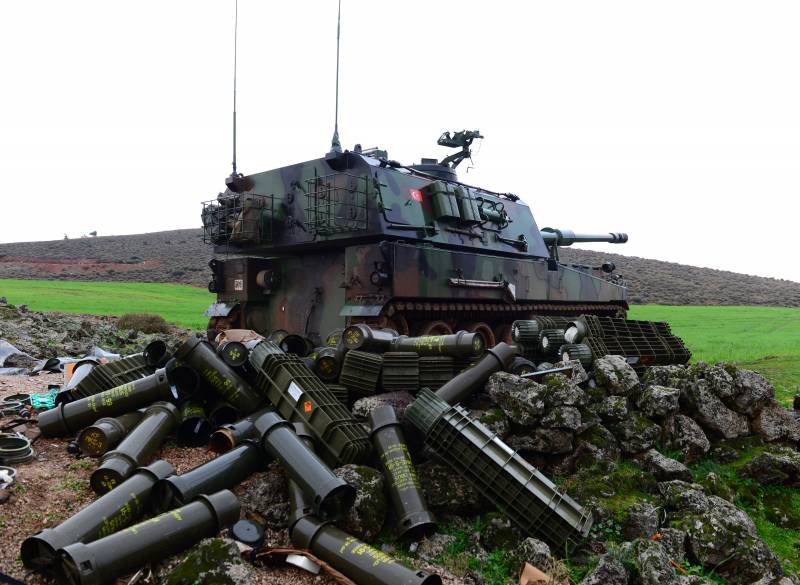 In the city of Harasta Eastern Guta, fierce fighting continued throughout the day between the Syrian Arab Army (CAA) and anti-government groups. Army units were given to dislodge the Islamists from several blocks of the village, located to the south and southeast of the warehouse of military equipment. The number of victims of the shelling of the Syrian capital has increased to nine people. Recall on the eve of the militants opened fire on the Christian area of ​​Damascus. It was reported about two dozen wounded.
The strongholds of the Syrian army in the province of Latakia came under rocket fire from militants. Intensive firefights were observed in the area throughout the day. In addition, the formation of the terrorist coalition attempted to attack the location of troops near the village of Al-Sarraf in the area of ​​Rabia. The soldiers repulsed the attack, destroying the 13 Islamists.
In the north of the province of Aleppo, fierce fighting between pro-Turkish groups and the Syrian Democratic Forces (SDF) was observed during the day. Militants of the SSA captured the strategically important height of Bersay and several other points in the vicinity of Afrin. During the fighting near the city of Azaz, SSA militants captured several soldiers of the Kurdish militia. At the same time, the "democratic army" declared that the Turkish troops tried to attack the SDF positions in the city of Afrin and the Al-Shuhba region, but failed. Kurdish sources claim that more than 50 of Turkish soldiers were destroyed during the fighting. In connection with the hostilities in the region, traffic on the highways connecting the provincial capital with Afrin and Manbij cities was closed.
The Islamists again tried to counterattack the positions of the Syrian Arab Army (CAA) in the vicinity of the military airfield Abu Duhur (Idlib province). The attack was repulsed. VKS RF attacked strongholds "Dzhebhat an-Nusra" (banned in the Russian Federation). During one of the combat missions, 10 terrorists and several pieces of military equipment were destroyed with precise strikes. Under cover of the Russian Aerospace Forces, the Syrian army liberated the Al-Haff settlement.