An incredible degree of anti-Russian attitude was taken by the International Olympic Committee. During the discussion of the rules for the Olympics in South Korean Pyeongchang, the IOC representatives decided to ban Russian fans from bringing Russian tricolor to the stands of the stadiums and other venues.
From the statement:
The IOC regulations prohibit bringing flags of countries that do not participate in the Olympic Games into the stands.
Recall that the Russian team officially participates in the OI-2018 does not accept, all participants from Russia will be given the status of "Olympic athletes from Russia" without the right to use even a hint of state symbols.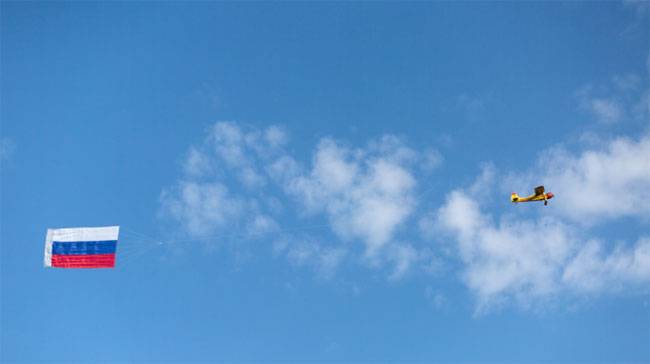 Russian flags are banned for use by athletes and fans not only at official competitions, but also at training bases.
Recall that earlier in the IOC decided to remove from participation in the OI-2018 leading Russian athletes in such sports as biathlon, skiing, short track, bobsled, etc. Also IOC actually closed the doors of the Olympic Pyeongchang for five (at the moment) Russian hockey players. In the Hockey Federation of Russia called their names. These are Anton Belov, Aleksey Bereglazov, Mikhail Naumenkov, Valery Nichushkin, Sergey Plotnikov. At the same time, the IOC was not able to explain why the committee actually forbids Russia to include these hockey players in the national team, while stating that "there is no data on their connection with the doping program."