The resonant statement was made by the former President of Poland Lech Walesa. He commented on a recent report on Polish television, when journalists secretly entered the closed party of Polish neo-Nazis. According to Walesa, the country is no longer just looking up, but real fascism is flourishing.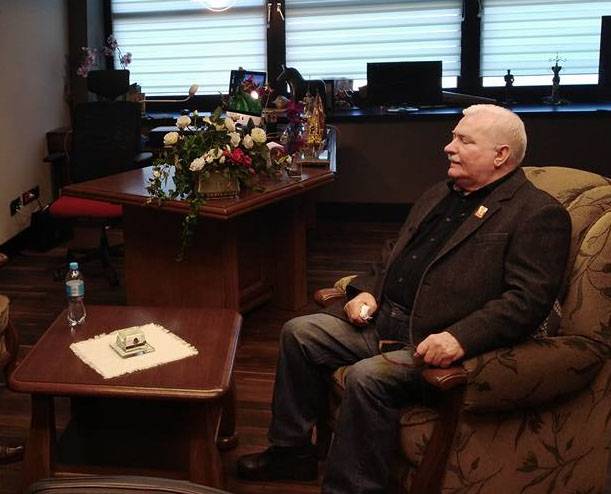 According to the former head of state, a neo-Nazi party is far from an isolated event of fascism in Poland.
Returning to the report of Polish journalists, it is necessary to say that a story was shown on Polish TV that representatives of one of the neo-Nazi groups in the country during the real sabbath shouted slogans in support of the ideas of Adolf Hitler, and devoured cake, with the image of the symbolism of the Third Reich. At the same time, the young people themselves were wearing Nazi military uniforms of the pattern of occupation of Poland by Hitler's Germany.
In Poland, this action was called "terrifying."
All the more strange ... Calling the neo-Nazi sabbath a "terrifying spectacle", in Poland both politicians and members of the public clearly see through their fingers how monuments to those who lay down their heads in the struggle against Nazism and the struggle for the liberation of Poland from the Nazi occupation. Moreover, the current Polish elites have brought a legal framework for the fight against the monuments and burials of Soviet soldiers-liberators.