In the course of a two-day exercise in the southern part of the country, the Iranian Navy launched the Kadir sea-based cruise missile for the first time, the Iranian military said.
On the second day of the demonstration of force during the exercises of the army of the Islamic Republic of Iran, the units of the naval forces of Iran first launched the long-range cruise missile "Kadir" in the Gulf of Oman
- quotes a message RIA "
News
».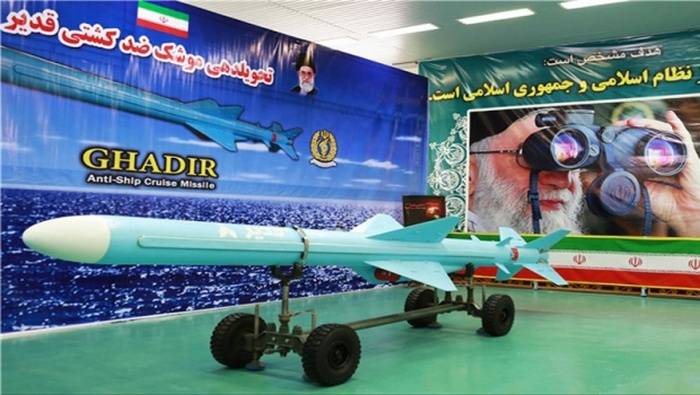 Created in Iran, the 300 rocket with a range of kilometers successfully hit a conditional enemy ship.
Also on the second day of the exercise, the military engaged a Nasr cruise missile, and the day before the target was hit by a high-precision Labayk-1 rocket.
The maneuvers take place near the Strait of Hormuz, which is one of the key routes for oil transportation.
The exercises "Mohammad Rasullah-5" began the day before in the coastal strip of Mekran and the Gulf of Oman with the participation of the Navy, Air Force and ground forces of the Iranian army.