The new US defense strategy in the short term will not have a significant impact on bilateral relations with China, leads
RIA News
opinion of the Chinese military expert Song Xiaojun.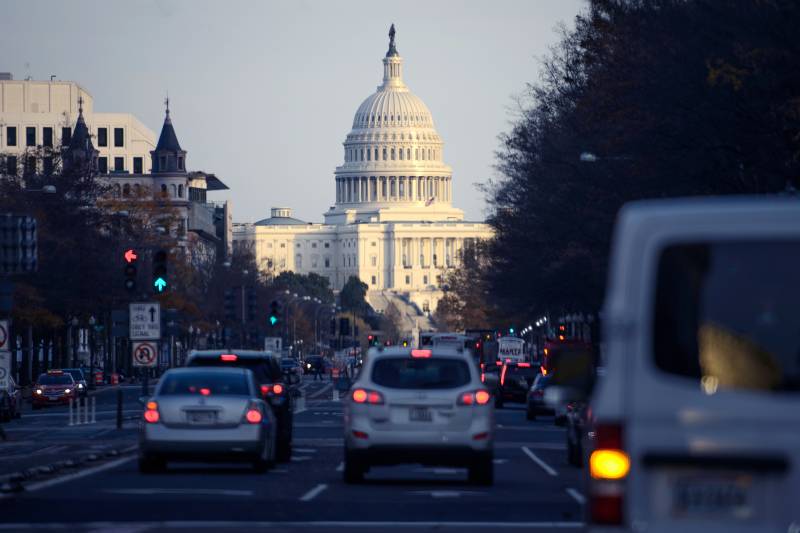 The new American defense strategy, published on Friday, says that long-term strategic rivalry with the Russian Federation and the People's Republic of China is a fundamental priority for the Pentagon, requiring a steady increase in investment. According to the head of the Pentagon, it is the rivalry of the great powers, and not the fight against terrorism, that will be in the center of attention of the USA in accordance with the new document.
In terms of public opinion, the new US strategy may cause a certain war of words, in practice, the effect of this strategy (on the Chinese-American attitude) in the short term will be small, because the restoration of US military training takes time. However, whether the country's parliament will approve the 700 billion-dollar military budget is still a matter of
said Xiaojun agency.
In his opinion, the new US defense strategy may exacerbate instability factors in the region.
Such a strategy may exacerbate the factors of instability in the region and the struggle between various forces, the expert said.
US Secretary of Defense James Mattis, who promulgated the document, believes that the defense capability of the American forces has decreased due to the fight against terrorism and cuts in funding, while in recent years Russia has been increasing its military power at a relatively rapid pace. This is the main background of this document. At the same time, there is a fierce inter-party struggle for funding in the United States, which may affect the further restoration of the army's combat readiness, and the publication of the report the day before the government's closure was a kind of internal signal
added on.
Meanwhile, the Chinese Foreign Ministry said that the published "US National Defense Strategy" "reflects the mentality of the Cold War and deliberately distorts the facts about China's diplomatic and defense policy." In turn, the PLA believes that the American document "is replete with false and absurd judgments that reflect the thinking of the Cold War."