Former head of the Foreign Intelligence Service of Ukraine, Nikolay Malomuzh, in an interview with the Ukrainian media, spoke about a conversation more than 10 years ago with Vladimir Putin. According to Malomuzh, he spoke with Putin "about the war." Statement ex-chief intelligence officer of Ukraine leads Ukrainian edition
"Apostrophe"
:
I personally spoke to him in 2006 year and urged him to get rid of this symptom of the "older brother" because it harms both Ukraine and Russia. It was a critical day when gas supplies to Ukraine and Europe were stopped, I insisted that we stop the confrontation and find ways of cooperation. It seems he was convinced that the next day the gas went both to Ukraine and to Europe.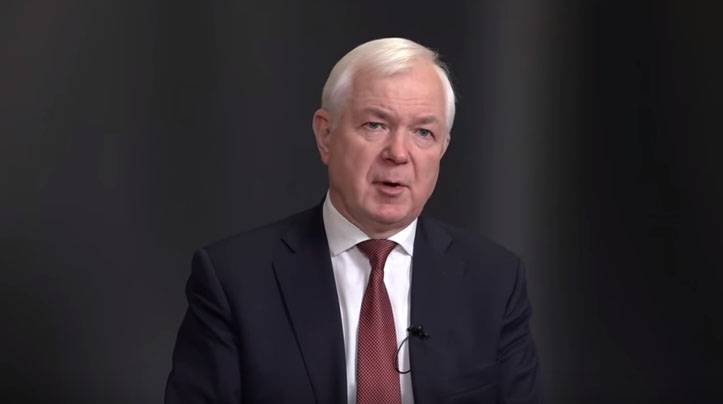 Malomuzh further added that, in fact, after talking with him, "Putin temporarily stopped his imperial (policy) towards Ukraine."
According to Malomuzh, the situation changed when Vladimir Putin was elected for a new presidential term in 2012. The former head of the Foreign Intelligence Service of Ukraine, said that then Putin "felt like a messiah."
From the interview:
He somewhere inadequately felt like a messiah - as if he could build a new empire. But this could not be in principle, it is a big failure and disappointment.
In addition, Malomuzh pondered the withdrawal of "Russian troops from the territory of Donbass", making it clear that he, unlike OSCE observers, still continues to "see" Russian troops when they are not in the zone, which for a long time was officially called in Ukraine ". An interesting logic: the operation is "anti-terrorist", but the LDNR did not recognize the Ukrainian parliament as "terrorist organizations". Also: Ukraine, according to the statements of people like Malomuzh, is at war with Russia, but at the same time without declaring war on Russia and continuing to increase trade with the "aggressor".