Armed forces of Russia in 2018 will receive three modern mobile hospitals that will be installed in military units of Chita, Novosibirsk and Sevastopol, the press-service of the Rostec state corporation told reporters on Tuesday.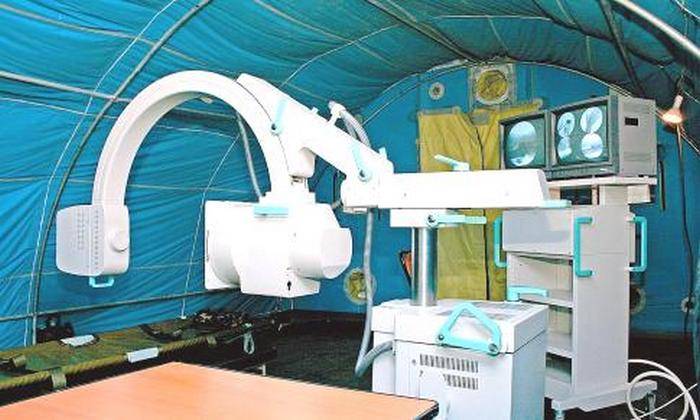 Following the victory in the open electronic auction, Shvabe Holding (part of Rostec) signed a contract with the Russian Ministry of Defense for the supply and technical equipment of the three newest mobile hospitals. According to the document, mobile medical complexes will be available to Russian military units located in Sevastopol, Novosibirsk and Chita
- the report says.
Rostec noted that all three hospitals, in which military personnel will be able to receive highly qualified medical assistance under field conditions, will be deployed until November 2018. One such complex is designed for 100 beds and is able to provide highly qualified medical care to 250 people per day.
Mobile hospital "Shvabe" is designed for medical support of military units involved in armed conflicts, peacekeeping operations or in the elimination of medical and sanitary consequences of emergency situations. It consists of a surgical, therapeutic, laboratory and X-ray department, anesthesiology and intensive care, as well as a dental office, reports RIA
News