Russian ambassador to Norway Teimuraz Ramishvili, representing the Russian Federation at the international conference "Arctic Frontiers", told journalists about the perception of Russia by the countries of the Arctic region. According to Ramishvili, many Arctic states do not view our country as a military threat. At the same time, according to the Russian diplomat, there are still states that are not set up for constructive dialogue.
RIA News
cites a fragment of an interview with the Russian ambassador:
Countries that are not constructively set up and do not have economic interests in relations with us, in particular, the Baltic countries, they perceive through the lens of invented stereotypical threats. But there are none, it is pleasant to realize that the serious countries in the Arctic region perfectly understand the interest and legitimacy of our investments. Russia is welcomed as a responsible Arctic country and all countries of the Arctic region are interested in cooperation with it.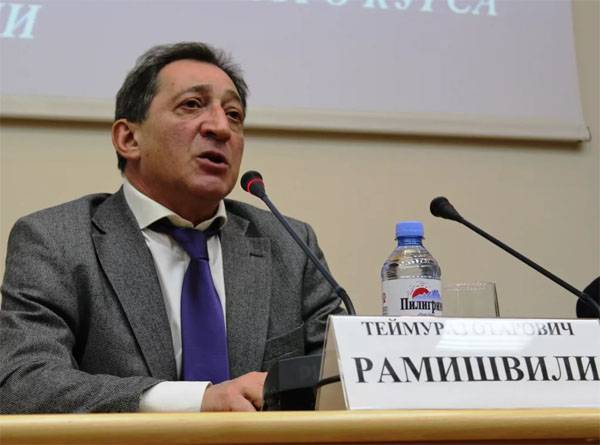 Apparently, Norway itself is also classified as a "serious" country, which has recently experienced considerable problems with the sale of seafood due to the loss of direct access to the Russian market.
The statement about the countries, some of which see others do not see a threat from Russia in the Arctic, came from the Ambassador's speech after the Estonian deputy of the European Parliament (ex-foreign minister of this country) Urmas Paet. According to Mr. Paet, "Russia is militarizing the Arctic, restoring its military bases on the northern borders." The statement of the Estonian representative was criticized by the representatives of the Swedish and Norwegian delegations, who are at a conference in the city of Tromsø.
Ramishvili added the following:
Any activity — the restoration or re-equipment of old airfields that have been used for decades — is perceived as something that has been done again. Actually, no, there simply appeared financial opportunities, an understanding of the economic benefits of using Russian transportation hubs, not to mention the Northern Sea Route.