Ukrainian Foreign Minister Pavel Klimkin made it clear that Kiev will not pick up its military equipment from the Crimea in response to Moscow's offer. The head of Ukraine's foreign ministry told reporters today.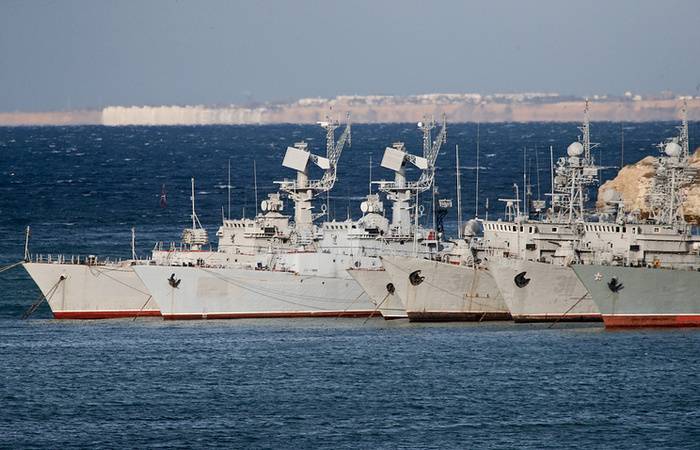 Warships belonging to Ukraine in Streletskaya Bay, Sevastopol
We [with Russia] do not have any dialogue on issues relating to the status of Crimea, and we will not do any things that could weaken our legal or political position
- declared Klimkin. In addition, the minister indicated that Kiev did not receive an official appeal from Russia, and called the Moscow proposal a "trick".
Earlier, Russian President Vladimir Putin said that Russia is ready to return its military equipment from the Crimea to Ukraine, although it is in a deplorable state. Later, the commander of the Ukrainian Navy, Igor Voronchenko, said that this issue required "very careful study." In turn, the Foreign Ministry of Ukraine noted that they are working on this issue. Later, Prime Minister Vladimir Groysman made it clear that Kiev was not ready to agree to the return of Ukrainian military equipment from the Crimea, in the form proposed by Moscow, reports TASS.