In the Bulgarian educational department stated that in the course
stories
For schoolchildren in Bulgaria, a detailed description of the concept of "communism" will be introduced. It is noteworthy that this concept will be revealed by the Bulgarian "specialists" not at all as a variant of the social and economic system based on social equality and public property, but in completely different colors.
Thus, Bulgarian high school students will be told about such "collateral communism" things as "violation of civil and political rights and freedoms", "political tyranny" and "repressive apparatus".
Also, schoolchildren in Bulgaria exclusively in a negative way through the new textbooks will tell about the period in power Todor Zhivkov.
For reference: Todor Zhivkov - the first person of the Bulgarian government from 1954 to 1989 years, the hero of Bulgaria, the hero of the Social Labor of Bulgaria, the hero of the Soviet Union. He actively opposed Gorbachev's restructuring and for strengthening ties between the socialist countries of the world. In 1990, 79-year-old Zhivkov was sentenced to a criminal sentence. In 1996, the Bulgarian Supreme Court decided to release the ex-general secretary of the Central Committee of the BKP from house arrest. Against this background and against the backdrop of the hardest economic crisis in Bulgaria, Todor Zhivkov's popularity in the second half of the 90s began to grow actively. He passed away in the 1998 year. At the same time, most Bulgarian citizens of the older and middle generation still believe that the current Bulgarian politicians have not done for the country the 10 share of what was done by Todor Zhivkov.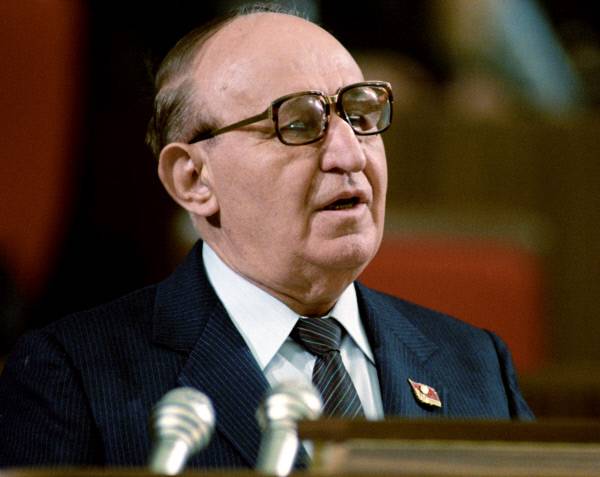 In this regard, it is understandable the zeal of the current political elites to represent the name of Zhivkov as a synonym for "repression" and "tyranny." In turn, this proves that Bulgarian historians deliberately distort the very concept of "communism", trying to negatively tune the younger generation of Bulgarians to this version of the social and economic system.