More than a third of the American A-10 Thunderbolt II attack aircraft, also known as the Warthogs (Warthogs), are unsuitable for flying due to the wear of wings, Popular Mechanics magazine writes.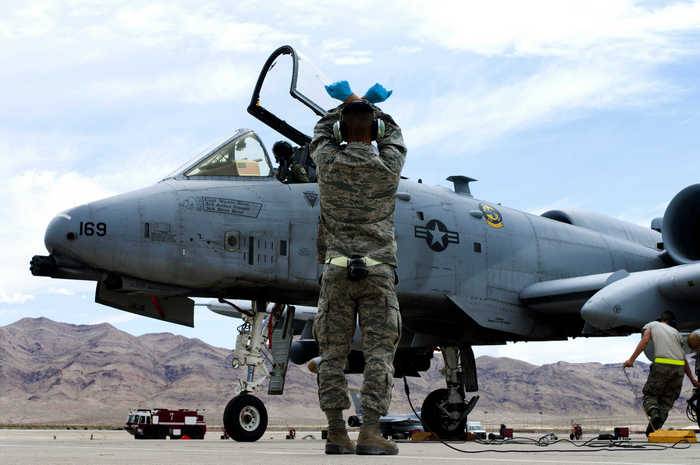 According to experts, airplanes will never fly into the air unless money is found for repairs. At the same time, maintaining the good condition of attack aircraft is not a priority for the United States Air Force (Air Force).
Currently, the US Air Force is armed with an X-NUMX A-280 Thunderbolt II aircraft. In 10, Boeing won a $ 2 billion contract to supply 2007 pairs of wings for A-242 to replace worn out ones, but the BBC received only the 10 kit. At the same time, the operation of the Warthogs will continue at least until the 171 of the year, after which they are planned to be replaced by Lockheed Martin F-2022 Lightning II fighter-bomber planes.
However, the Air Force does not consider the renewal of the wings a priority, putting this project in the category of "unfunded". This means that the military organization does not want to spend its own money on repairs, preferring to be paid by Congress. At the same time, according to Popular Mechanics, it is likely that part of the US budget allocated for defense will be reduced, which will put an end to the creation of new sets of wings.