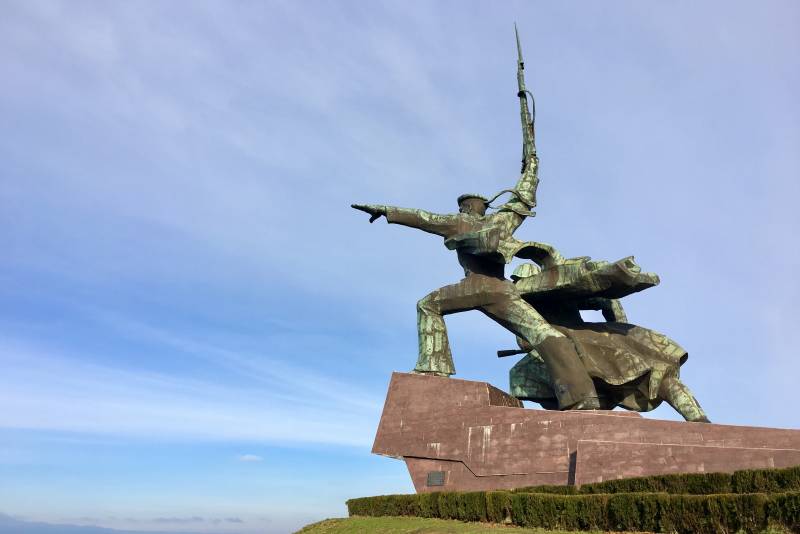 Sunday, 21 January. Monument to the Soldier and Sailor, Hero City Sevastopol.
Holidays are over, weekdays look more than modest.
On the square near the monument, from where, on military holidays, Sevastopol residents and guests of the city watch parades of ships, and then salutes, let's say, not lively.
A girl with a bewildered face is riding an electric scooter, a company of young guys about fifteen crosses the square towards the sea, listening to a Russian Russian rap from a mobile column, two girls are sitting on a bench painting a cigarette in their lips, a five-year-old boy with a dad of not burning Eternal flame with a magnet on The thread is trying to pull the coins ...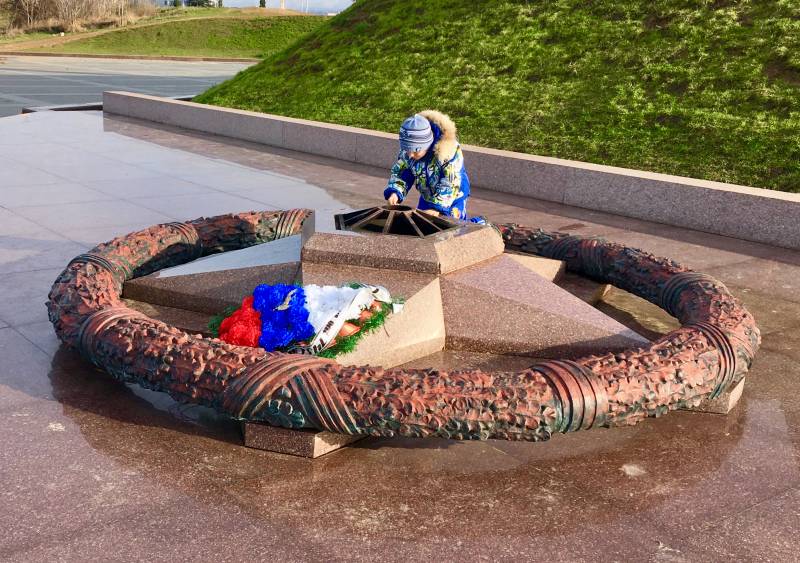 It's more difficult to understand why children skew and listen to fashionable consumerism, what the benefits of buying an electric scooter and a hoverboard are, but why the Eternal Flame doesn't burn in the city of heroes is IMPOSSIBLE!
No one needs to explain the significance of the memorial symbol in the form of the Eternal Flame in the post-war years. Fire as an element revered by man since ancient times. But the Eternal Flame, reminiscent of the heroism of Soviet citizens who have passed through the flames of a terrible war and defeated fascism, is more important for us, the descendants of the victorious heroes, spiritual and moral.
If the fire is lit, then it is vital and instructively important. How many of us fathers led to the Eternal Flame to talk about the Great Patriotic War? How many of us stood guard of honor at the Eternal Lights in their cities? How many of us are fascinated looking at the changing of the guard at the post number XXUMX? How many of us led to the eternal fires of our sons? This is called "Continuity", this is called "Memory."
Now is January, and exactly 76 years ago, in the second defense of Sevastopol, January was the month of victories. Then the troops of the Sevastopol defense region with the support of the ships of the Black Sea
fleet
drove back the Nazis, returning the frontiers lost before. January in the defense of the city is the month when Manstein's generals were discouraged by the resistance of Soviet soldiers, who were furiously not giving up the city. January 1942 has no right to be forgotten; these days defenders from all over the USSR died for Sevastopol.
What can we do for those who defended Sevastopol against the common sense in those difficult days of defense?
Do not extinguish eternal lights. At least.