The T-14 tank, created on the basis of the Armat's heavy unified platform, is still the subject of debate among experts in many countries, writes
Messenger of Mordovia
.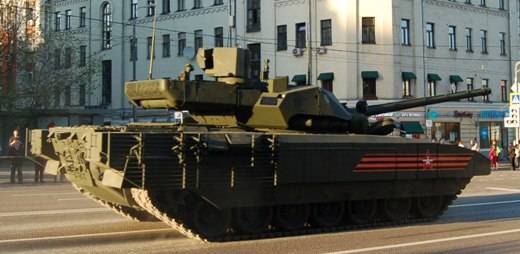 Most experts highly appreciate the latest development, but there is an opinion that this "combat vehicle with a powerful 125-mm gun has very weak machine-gun armament - just one machine gun, and that caliber 7,62-mm."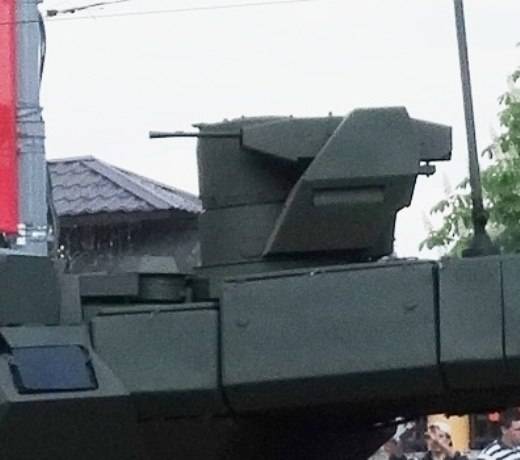 It is located in a remote-controlled module on the roof of the tower. Experts believe that no matter how powerful and precise the main weapon may be, it's impossible to do without large-caliber anti-aircraft guns and machine guns paired with a cannon.
Experts are sure that as soon as the vehicles start entering the troops, the tankers will immediately demand more machine guns.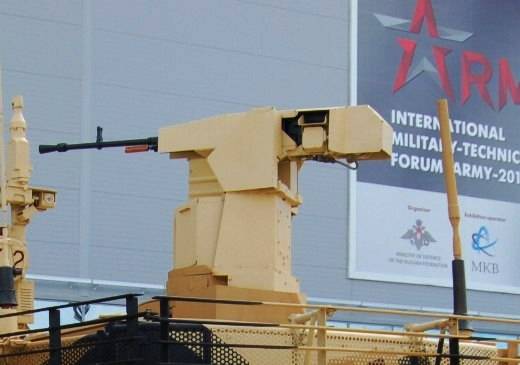 "Something similar has already happened with another modern
a tank
- T-90MS. Potential customers of this vehicle insisted that the mentioned 7,62 mm PKTM, which was initially located in a similar to the "Armatovsky" command module, be changed to a 12,7 mm Kord. Probably the same thing will happen with "Armata", "says Dmitry Lemeshko in the article.
It is assumed that the latest modification of the Pecheneg machine gun, the work on which has now been completed, will appear on the tank as an armament paired with a gun. At least, such information was announced at the international forum "Army-2017", the author concludes.