The Latvian government is preparing to vote on the expansion of the military base in Kuldiga and the Adazi test site. Recall that the Adazhi training ground is often used in Latvia by military personnel to conduct joint exercises with guests (or owners?) From other countries of the North Atlantic military bloc.
The Ministry of Defense plans to purchase land plots of about 10,4 ha for the needs of the country's armed forces. Of these, 10 ha - to expand the landfill in Adazi, about half a hectare more - to "expand" the base in Kuldiga.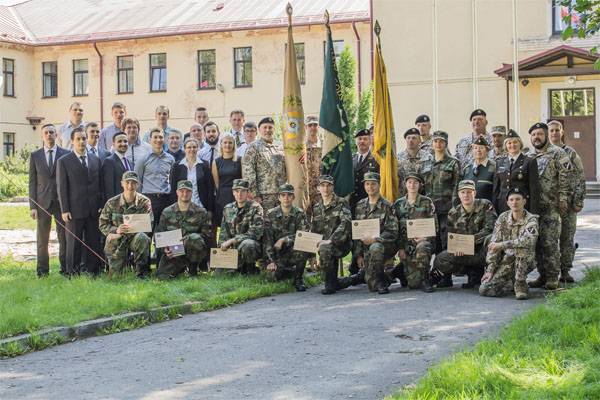 It should be noted that the 45 battalion of Zemesardze is stationed at the military base in Kuldiga. Officially, this is a "voluntary" armed structure, structurally part of the national armed forces of Latvia.
It does not say why they decided to expand military facilities right now. Experts speak in favor of the need for Latvia to raise the level of military spending in order to fully meet NATO's financial requirements. In addition, in Latvia, literally every year, the number of NATO soldiers, who are demanding better living conditions, is increasing.
Earlier it was reported that in some areas of the NATO military in Latvia there were unexpected problems with sewage, which was not originally designed to serve such a number of people in the provincial zones of the country.