At the Vietnamese enterprise Song Thu Corporation, the ceremony of launching the first two completed Damen Stan Patrol 43 4207 large XNUMX high-speed patrol boats under the license of the Damen Shipyards Group shipbuilding group took place.
bmpd
.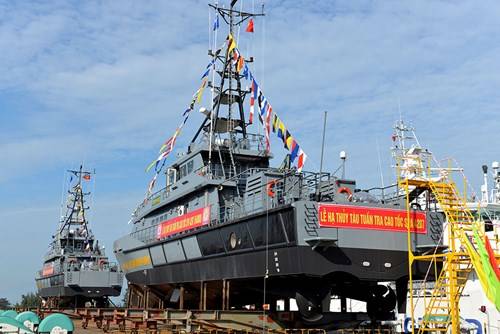 Two large patrol boats of the Damen Stan Patrol 4207 project, built at the Vietnamese shipbuilding enterprise Song Thu Corporation for the Vietnamese border guard.
Boats built by order of the Vietnamese border guard.
It is reported that the Damen group (headquartered in Holland) is very active in Vietnam, with several joint ventures in this country where various civilian ships and warships and boats are being built.
For example, "the shipyard Damen Song Cam Shipyard in Haiphong also built four large 90-meter patrol ships of the Damen OPV 9014 project for the Vietnamese coast guard (CSB-8001, CSB-8002, CSB-8004, CSB-8005, five more such units were ordered) "- stated in the material.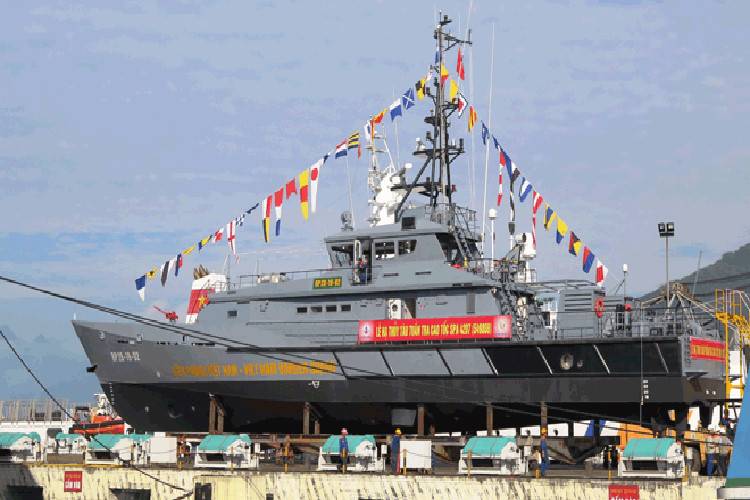 In turn, the shipyard Song Thu Corporation in Da Nang has now handed over the rescue tugs of the Damen Salvage Tus 5 project to the Coast Guard of Vietnam 6412910, and for the Vietnamese Navy, the hydrographic vessel Trần Đại Nghĩa of the Damen Survey Vessel 6613 project.