Iranian resources have spread a new photo of the frigate Damavand, which 10 January was thrown out by a storm on a breakwater in the region of Iran's main naval base in the Caspian Sea, Bender-Enzeli, reports
bmpd
.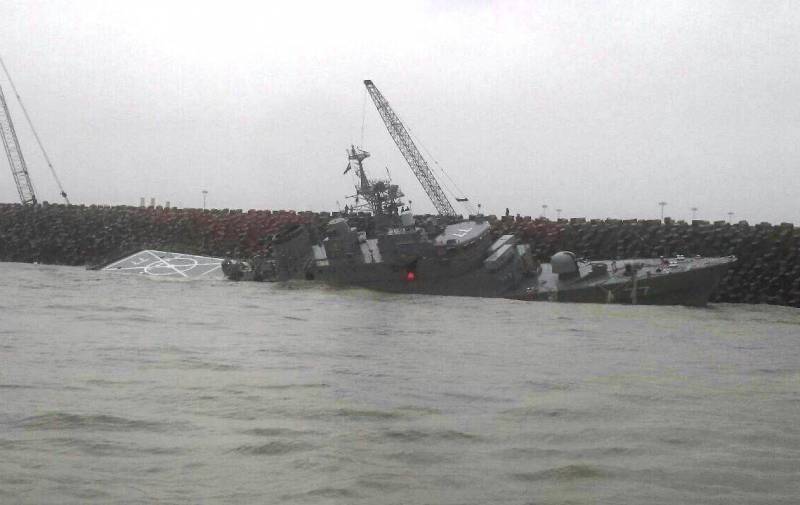 "Judging from the photograph, the ship over the past days not only was not removed from the stones, but in fact partially sunk into the sea, and, apparently, was flooded in the greater part of the hull. Moreover, a clear hull fracture in the aft part is noticeable, which forces us to conclude that the frigate is almost lost, "the material says.
If in the near future the ship is not removed from the stones, then it is likely to be completely destroyed.
According to official data, as a result of the accident at Damavand, three crew members were killed and another one was missing.
Damavand (board number 77) was the largest warship of the Iranian Navy on the Caspian Sea. It was built by the Iranian Shahid Tamjidi Marine Industries (STMI). Transferred
the fleet
in March 2017 of the year.
Damavand is one of three ships built to date under the Mowj program (a modified copy of the British-built frigates of the Vosper Mk 5 project from the beginning of the 1970-s).