In the near future, the armed forces of the Republic of Korea are expecting a significant reduction, the Chosun Ilbo newspaper reported on Monday. Such plans were voiced recently by the Ministry of National Defense.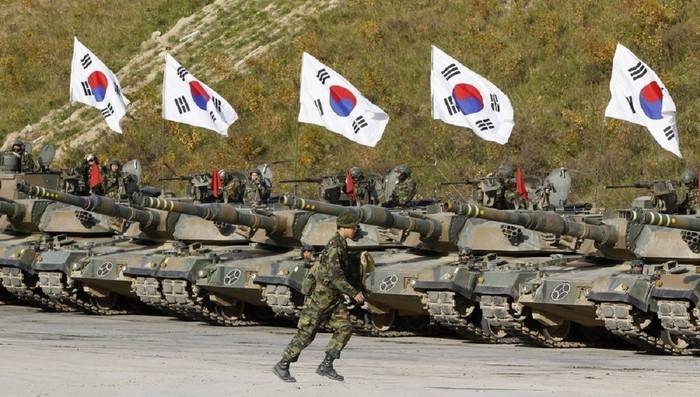 According to the publication, by the end of 2022, the reform plan envisages a reduction in the army from the current 610 thousand to half a million people. The reform will primarily affect the ground forces, while the number of Air Force, Navy and Marine Corps personnel will not change.
The second notable innovation will be an increase in the share of female military personnel to 8,8%. At the same time, the number of generals in the South Korean army will decrease from the current 430 to the 70-80 people.
Chosun Ilbo also announces an imminent reduction in the length of military service in conscription: from 2022, he will be a year and a half instead of the current 21 month. According to the newspaper, the Ministry of Defense is also developing a new concept of actions of the Armed Forces in the event of serious military provocations by the DPRK, such as artillery shelling and a nuclear missile attack.
In addition, the South Korean military intend to create three special amphibious units, whose task will be to quickly capture the most important objects in North Korea, if necessary, reports TASS