I will start today somewhat unconventionally. From Russia. We have many sources with obvious pleasure describes your tragedies in schools. I, in a sinful affair, also inquired about the situation. Granted, this is truly a tragedy. Moreover, I was struck by the dedication of your women. In both cases. True, the nails would make of these people ...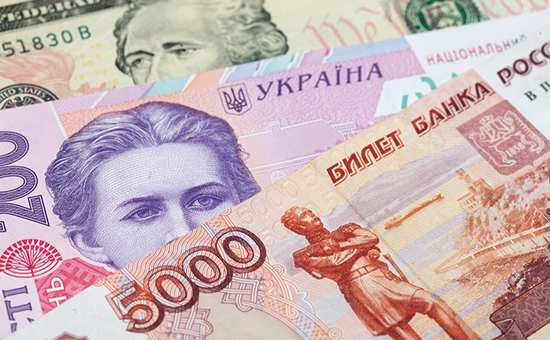 Let me state your position on these crimes. Probably many factors affect the upbringing of children. Have you ever wondered who is the main educator of your children? Mama? Dad? Teacher? Oh, I do. Or maybe a phone and a computer? Maybe the information that a child from early childhood absorbs through the network?
Hence the autonomous life of young people, almost unrelated to the real life of their parents. Teens independently form their own culture through communication in social networks. They refer to someone else's life as film characters. If I decided that this man is bad, then I have the right to kill.
The example of our children has shown that this is how we lose control over our own lives. We are engaged in real survival, and children live according to the laws invented by the network. According to your own laws. But this is my opinion. Based on observations already on our youth.
You are probably interested in why our press pays so much attention to your tragedy? It's simple. It is necessary to "kill" your own children's death. Alas, but almost daily.
I'm not talking about the Donbass. I'm talking about the measles epidemic. Medical reform and vaccine savings have done their job. Only in the first month (!) Of 2018 of the year more than 250 cases of measles were registered. Most of the children are sick. Even in Kiev, 100 people got sick. And it is interesting that approximately 30% of the diseased are vaccinated. Strange?
I do not know. People are dying. Children are dying. True, the authorities slyly "make statistics." Not death from measles is registered, but death from various complications. He died of pneumonia. Statistics are not affected. We are now sadly joking: "Measles will come - will bring order."
Strangely, American medical laboratories appeared - long-forgotten diseases appeared. Both in animals and in humans. Are we guinea pigs? I do not know. Facts like no, just a feeling. And if we recall that every year we are reduced only by state statistics to 200 000 people, then there is a creeping depopulation ...
They recently called on TV to inculcate everyone born after 1956. Strange, yes? How many unvaccinated children were in the Soviet Union in the 60, 70, even in the 80? And what kind of vaccine is this, after which 30% vaccinated get sick? Even I know that immunity from measles persists for life after vaccination.
And next in line diphtheria. The Ministry of Health has already warned about the epidemic and called for inculcation. For own account. And so, by the way, he said that we have whole 900 doses (!) Of anti-diphtheria serum all over Ukraine. So the 900 man will probably save. Rest...
I remembered our
история
. Square More precisely that we "reached". 1991 year We will be the second France! 2002 year. We will be the second Poland! 2016 year. Catch up with Yanukovych's economy in 20 years! 2018 year. Sumerians, Chimeras, bloomers ...
Enough of the sad. I will tell you about contemporary criminals. We in the Dniester district of Kiev, in Victory Park, the criminals tried to rob ... public toilet! Do not laugh. They did not rob those who sat on pots. Even the urinals did not rob anyone. They are robbed by specialty. What they learned in Europe. You know the main specialty of our workers in the Polish cities.
Simply put, dismantled toilets and sinks. It is, of course, understandable. Why in the public toilet toilets? Simply need to be. It is necessary to de-communize. Live like grandfathers lived! Holes in the floor is enough. And people come in handy.
In the Luhansk region, near the settlement Zolotoe-4 of the Popasnyansky district, 50 meters ... of railways disappeared. Well, we all understand. In the Baltics, after reducing the transit from Russia, they also began to disassemble the roads. We train for now. We still have a whole GTS to cut.
In short, the men arrived at KrAZ. They cut the rails on the 4 meter with gas burners and took them for scrap. They found them there. I mean, men. And on the other hand? Well, why do we need rails now? Only ecology spoil rust.
By the way, they asked me to find out, somewhere BAM is old, pre-war, you got lost in the taiga. Maybe let our experts for a couple of months? We will help you to restore the status quo of taiga. Is free. Do you have scrap metal collection points? Why do you need this reminder of Stalin's GULAG?
I almost forgot to mention the continuation of the history of the temples of the ROC MP. Remember, in past notes, I wrote about the looting and blockade of temples? Read IN in Kiev. Responded quickly. Now the temples are guarded by the National Guard.
Only here one detail is unobtrusive. Protect the temples of the ROC Kiev Patriarchate. To aggressive old women are not bullies. You do not understand? I am here a way to understand Ukrainian logic prompted. I have not tried it myself. Just relaying. There are risky men among the readers?
So, at exactly midnight, put the pot on your head. Then 3 skip clockwise around the house. Further the same, but counterclockwise. It remains a trifle. 666 once sing Shnevmerlu. Only with longing is sure to look at the moon. Shouted SGS and that's it! Understanding our logic is in your head!
But in general, something in my head is spinning ... Birds are dying, fish are dying, people become covered with sores, temples are crumbling ... Somewhere I've already read this. The main thing - the book is known, the most famous in the world.
Yes, we also have a hryvnia stupid. Married gathered. How much did we persuade her for a dollar or euro to come out? No, give her the aggressive ruble. Separatist! I decided to bring my maiden thickness to Russian standards. So that means a beautiful couple turned out. On a diet sat down.
But recently, what a maiden was. Blood with milk! This ruble, your Ruble, was four times as heavy. And now, together with our beautiful hug. 52 penny ruble worth officially. He says that I will marry as soon as we catch up. True question arises. Ruble something in the know? Maybe he does not need him already?
Yes, about the fat. We looked and will. I mean, there will be no more fat. And cheese and milk. Feed the pigs themselves. We all. We are Europeans! It used to be in the Asian USSR and non-European Ukraine, it was possible to sell lard, milk, sour cream, cottage cheese. Even apples and beetroot could have been.
Now we are Europe. Now, in accordance with the Association Agreement (head of 4), we have European regulations! Yatsenyuk signed an order of the Cabinet of Ministers of February 24 2016 of the year number 228-p, which since 2018 of the year establishes "special hygienic rules for foods of animal origin."
Now, if you sell meat, lard, milk and other products, you are a manufacturer. So, it must have certificates, comply with the regulations, control. Here the villagers revived. But it was they who shouted most of all about the revival of the agro-industrial complex.
Of course, we will have meat and milk. From major manufacturers. They have enough money for all these regulations. Only here the fat will not be normal. Sausage home will not. Milk from under the cow will not. It will be just like yours. Like milk. Like sour cream. Like meat. Like fat.
Of course, in my own way, I can tell you how to find Ukrainian fat now. We must go to the village. And in the evening, on a moonless night, solicit salsa and milk from the grandmother. And backyard home.
I remember that many of us, and you too, thought that Ukraine would turn into an agrarian appendage of Europe. But no. Something tells me that we have a different fate. We will become Bulgaria. Sun, air and water. The older generation remembers a bunch of Bulgarian cans in any USSR shop. Letcho, pickled cucumbers, peppers, compotes, rose petal jam ...
There was a feeling that Bulgarians throughout the country live in the gardens. And it was delicious ...
And now the Bulgarians have forgotten about their Bulgarian pepper. They get it from Holland. True for Ukraine and this is problematic.
I made a complaint here. Why don't you advertise anything Ukrainian? Correct. Do you guys need a porcelain factory? Monopolist in Ukraine. One he is with us. Only for 151,1 million hryvnia! Druzhkovsky porcelain factory in the Donetsk region?
We even hold the auction on the contrary. Especially for you. Reduction! Who is not competent, it is when they bargain who will give less. The truth is less than 94,5 million hryvnia impossible. For kickbacks is not enough. Why does space power have chinaware? It should be clean birch cut. Think you really want to eat ...
And now I will drop you out of the chairs. I suggest to immediately lie down on the floor so as not to fall high! Remember, in past notes, I told you about the closure of the KrASZ automobile plant? You thought that we now do not produce cars. How am I? Now quote:
"The National Police of Ukraine replenished its fleet with domestically produced equipment. Law enforcement officers were transferred 400 Skoda Rapid liftbacks assembled at the Eurocar plant in the village of Solomonovo, Transcarpathian region."
Here we are. We even build auto plants in the villages. And what is there to build? Brought the body. On the jack raised, screwed the wheels and everything. Our production! And only for 372 thousands of hryvnia. And there after all even LED flashing beacons! Where there mitsubisyam and Tayota. Now we have this, liftback, produce! Salo dropped! Shitty fat three times! I was told in secret that there should be two more morons in baseball caps.
True, the idea again with me. I looked at the sales site for you. This very Rapid of the Czech assembly for some reason is worth only 600 thousand rubles. Less than 300 thousand hryvnia. Oh yeah, you have no LED beacons ...
Well, the last. One by one, our universities send students to distance education. Even the Kiev National Taras Shevchenko University sent. And rightly so. And then freeze to the chairs. Peel them off afterwards. But there most of all Svidomo fighters.
Maybe take this opportunity to send them for firewood? Like practice. On the Maidan, they again will not go. Nobody will pay them. And no, and you do not. Maybe it's nature? Most living creatures in winter are not particularly active. And even do sleep. What education in a dream?
Honestly, I don't feel sorry for these students. I feel sorry for the patients in Nikopol. There, in the 1 city hospital, all (!) Anesthesiologists and almost all surgeons left for Poland, Russia, the Czech Republic. One works with the 2 experience of the year. Instead, put the 4-x on each duty.
Okay. I'll go outside. Look for something for home, for family. And you happiness and speedy execution of what you have made there for the holidays. And smile. Or build faces, like Einstein on the famous photo. See you.
PS Here is Santa Claus chock. Walked called. Already antennae wrapped from the cold. By the way, Siberians and northerners, so from what fur coats are the warmest, you say? And this, alcohol, in what proportions bred? For rubbing, naturally ...