The representative of the Northern (Syrian) Kurdistan in Moscow, Rodi Osman, said today that Turkish troops could not enter Afrin, reports
RIA News
.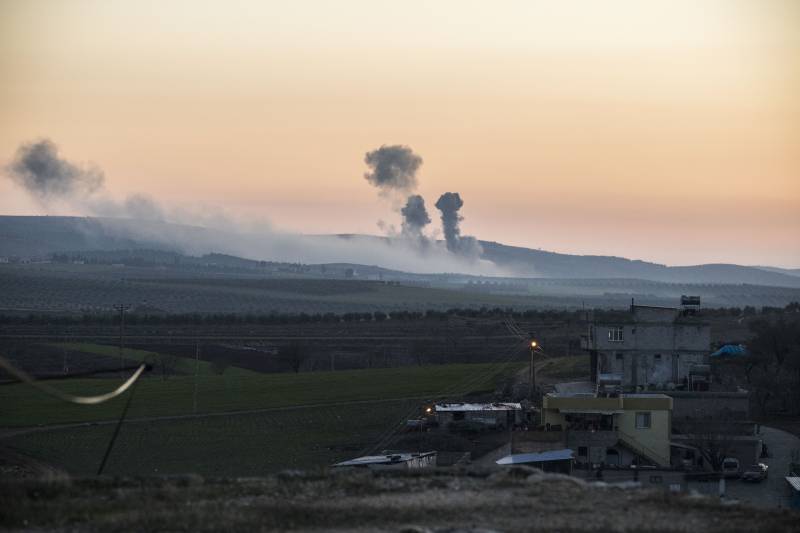 Despite fierce clashes, Turkey and its groups were unable to enter Afrin. Today, on the border, the walls they set up were removed to go from the ground to Afrin. But they got tough resistance, and as a result they had to retreat,
Osman told the agency.
Earlier, the Turkish Defense Ministry announced the launch of Operation Olive Branch against the Kurdish forces in Afrin. The operation began on Saturday at 17.00 Moscow time. It involved 72 aircraft, which, according to the General Staff, hit more than a hundred "objects of terrorists."
And today, according to media reports, Turkish entered the Afrin
Tanks
to support the allied forces of the Free Syrian Army. It was also noted that Turkish troops have not yet encountered serious resistance from the Kurds, whose troops are moving away from the border into the depths of Syrian territory.
In Damascus strongly condemned the attack of Turkey on the city of Afrin, which is an integral part of Syria.