Part of the equipment from the C-400 Triumph regimental anti-aircraft missile system sent to China under the 2014 contract of the year returned to the Russian Federation due to damage during a storm, the press service of the Federal Service of the Russian Federation for Military-Technical Cooperation reported ( FSMTC of Russia).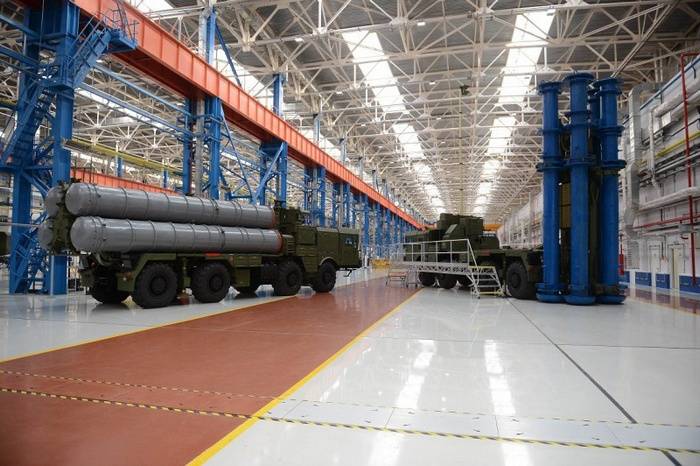 As part of the fulfillment of the contract for the supply of C-400 anti-aircraft missile systems to China at the end of December from the port of Ust-Luga in the Leningrad region a vessel with auxiliary equipment left the route that hit a violent storm in the English Channel region, resulting in part of the equipment on board was damaged. In accordance with the decision, the vessel returned to the port of departure.
- said in a statement.
It notes that at the moment, work is underway on the identification of damaged property and the assessment of damage in this insurance case.
Upon completion of these works, the intact property will be sent by the same vessel to the foreign customer. Undelivered property will be sent to the foreign customer later
- clarified in the FSMTC of Russia.
The ministry assured that the incident will not affect the timing of the contract.
The contract will be completed on time.
- Said in the FSMTC.
We remind you that the contract signed with China does not provide for the transfer of technology or the licensed production of C-400.