Russia will withdraw its troops from the Syrian city of Afrin in order to avoid a collision with Turkish army units that are going to launch an operation against the Kurds in northern Syria. This was stated by the Minister of Defense of Turkey Nurettin Janikli, reports AMN with reference to the newspaper A Haber.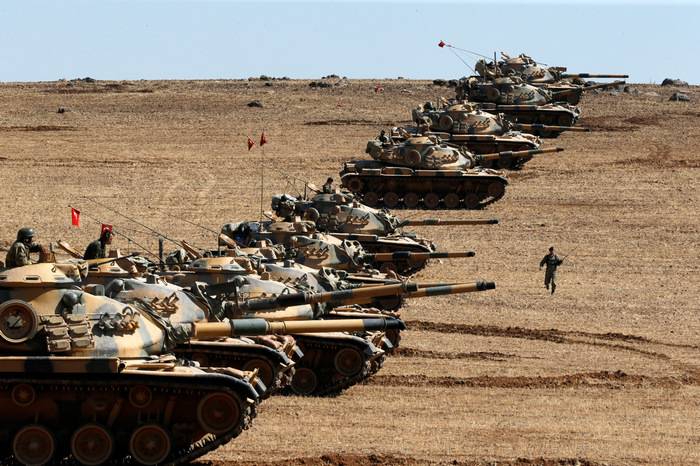 The threat against Turkey is growing every day. We will carry out this operation and defeat terrorism.
- the politician said.
According to Anadolu agency, there are currently thousands of YPG militants in Afrin from 8 to 10 (Kurdish militias in Syrian Kurdistan affiliated with the Kurdish Workers Banned in Turkey).
Turkey has previously led its troops on the border with Syria on high alert. When Ankara plans to launch an invasion is not specified.
The Syrian authorities said they would regard any attack by the Turkish military on Kurdish forces as an act of aggression and a violation of international law, and also promised to shoot down the Turkish fighters.