As the VoenTV television channel of the Ministry of Defense of Belarus reported, on January 18 of 2018, a second batch of Chinese light armored vehicles CS / VN3 Dajiang, delivered to the Belarusian armed forces by means of military assistance from the Ministry of Defense of China, was flown to Minsk by a transport plane flight from China.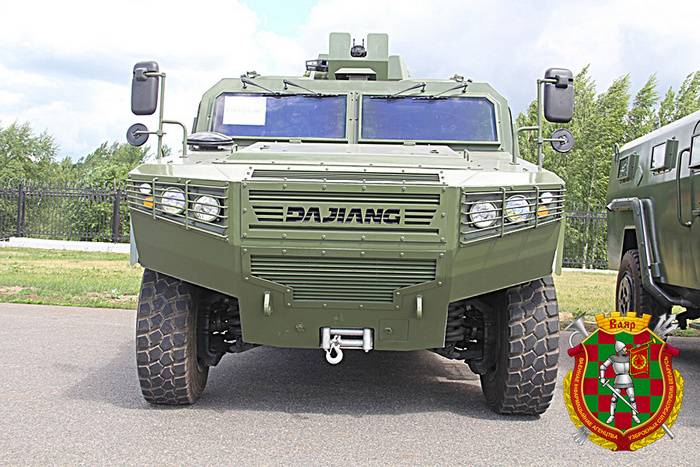 Recall that the first batch of five CS / VN3 armored vehicles handed over by the Chinese side was delivered to Belarus 20 June 2017. These five vehicles then underwent trial operation in the battalion of the 361 Security and Service Base (CEL) of the Ministry of Defense of Belarus, taking part in the West-2017 exercises. According to unofficial sources, the whole of China plans to transfer the 30 to Belarus of these machines, which have received the name "Dragon" in Belarus, writes the blog bmpd.
The CS / VN3 armored vehicles were developed and mass-produced from around the year 2013, part of China North Industries Group Corporation (CNGC, better known as Norinco) by Chongqing Tiema Industries Group Co. (Plant No. 256) in Chongqing. Machines CS / VN3 in various versions in relatively small quantities are in service with the PLA and the People's Armed Police of China, however, Belarus is the first known foreign recipient.