The details of the negotiations between the presidents of the United States and Kazakhstan come. Recall that the meeting between Donald Trump and Nursultan Nazarbayev took place during the visit of the Kazakhstani leader to the United States amid the scandal about the freezing of multi-billion reserves of RK by the American bank.
During the conversation, not only economic problems were touched on, but also (among other things) foreign policy issues. One of the critical issues is the settlement of the crisis in the Donbas. In an interview with Nazarbayev, Trump proposed to stop using Minsk as a platform for the negotiation process between the parties to the conflict. According to the President of the United States, for these purposes, "you need to find another capital."
RIA News
referring to the president of Kazakhstan, reports that, according to Trump, the Minsk process has come to a standstill, and therefore it is necessary to look for a new platform for negotiations. According to Trump's logic, where exactly such a site should be located, Nazarbayev does not report.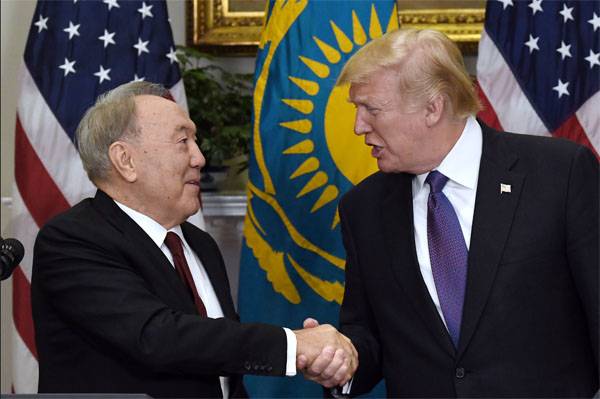 At the same time, Nazarbayev himself stated that "initially the settlement process was to be held in Kazakhstan."
Nazarbayev:
I made trips to gather everyone to meet there. So we agreed that we will work in this direction.
As you can see, Nazarbayev himself supports the idea of ​​"bury" the Minsk process.
The head of the Kazakhstani state added that he is in favor of bringing peacekeepers into the conflict zone "in order to define borders and increase the level of mutual understanding."