The International Monetary Fund criticized the pension reform carried out in Ukraine. The head of the IMF communications department, Jerry Rice, during a briefing in Washington, said that the new law on pensions in Ukraine has many flaws. In particular, Rice noted that the reform did not ensure the sustainability and fairness of the pension system, people are not motivated to make pension contributions and "work as long as possible".
The analysis of the pension reform in Ukraine in the IMF conducted since November. As can be seen, the conclusions for the Ukrainian authorities, who intended to await new loans from the International Monetary Fund, by adopting reform half measures, are disappointing.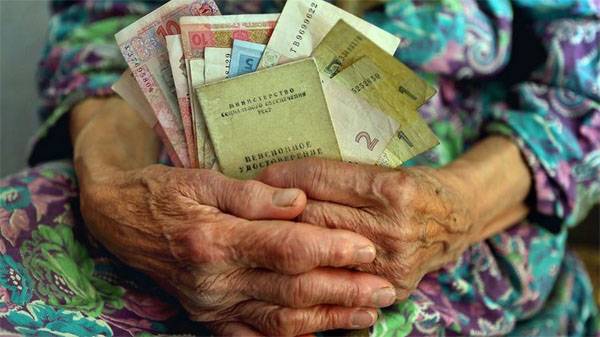 The IMF, as reported
UNIAN
It was noted that in order for Ukraine to receive the fifth credit tranche, it is necessary to ensure compliance of the "pension reform with the objectives of cooperation". In addition, the IMF "strongly recommended" to increase gas prices in accordance with the so-called "import parity". According to the latest data, Ukraine will raise gas prices for the population by about 8,3% already in the first quarter of this year.
Pension changes in Ukraine began in October 2017. The state decided to tighten the requirements for the minimum insurance retirement experience. In fact, we are talking about a veiled increase in the retirement age.