A ceremony was held at the military base in Wiesbaden, where Lieutenant-General U.S. Army Christopher Kavoli took command of the United States contingent in Europe. During the ceremony, the new commander told the servicemen about his record of service and told about his approach to the development of the military contingent on the European continent.
According to Christopher Cavoli, he believes that the ground forces are the key force in creating a security system in Europe. In this case, the Lieutenant-General said that the ground forces should not be divorced from other military formations, including the formation of other states.
The statement of the general portal leads
Defense News
:
I have experience in interacting with the allied armies, I know how they act. We can act together. I believe that all this will help me in the new post.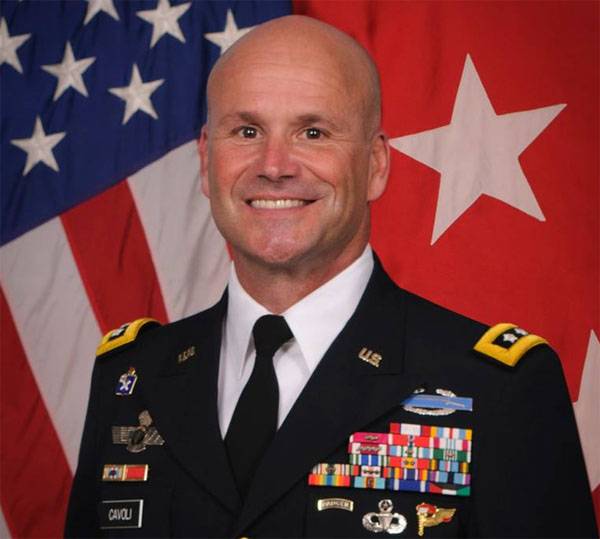 In the US, they note that Cavoli must continue to work on "containing Russia." The term "deterrent against Russian adventurism in Eastern Europe and the Baltic countries" is used on this portal.
Previously, Kavoli served as the commander of the 25 Infantry Division (headquarters is in Hawaii).
German reporters asked General Cavoli the question of whether he intends to improve relations with Russia. The American general did everything to avoid a direct answer to this question. According to Cavoli, his duties include following the policy of the United States and NATO. Although in fact this answer implies that the tasks assigned to the new commander, improving relations with the Russian Federation definitely does not apply.