Today, the Russian president took part in the events dedicated to the 75 anniversary of the Soviet blockade breaking through the Leningrad blockade. Vladimir Putin visited the Piskaryovskoye cemetery, where he honored the memory of Leningraders and defenders of the city on the Neva by laying wreaths at the Mother Motherland monument.
The presidential press service reports that the president also visited the Nevsky Pyatachok complex, where the ceremony of laying flowers to the Boundary Stone monument took place.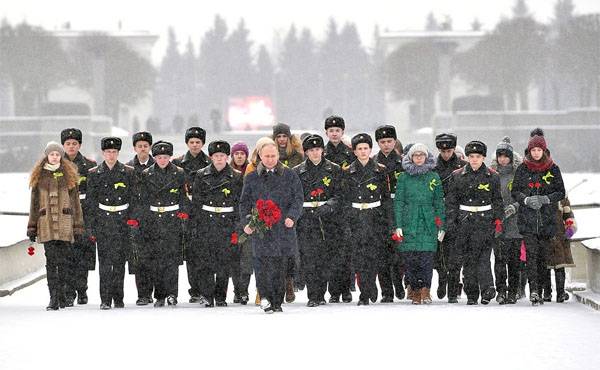 The head of state praised the latest technical equipment and
historical
accuracy of exposure. According to the president, it is necessary to use every memorable date in order to remind modern youth of the tragic events of World War II.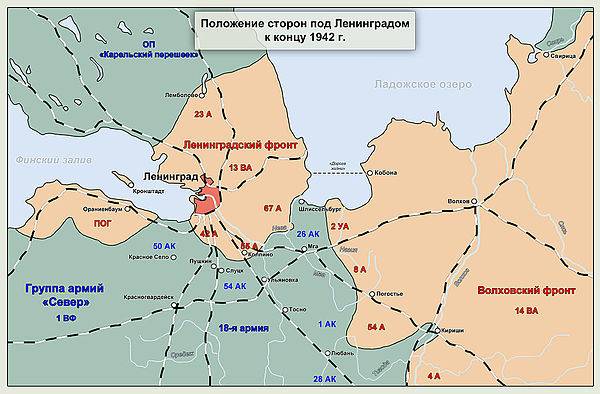 It is reported that the historical breakthrough panorama "Breakthrough", accompanied by video installations in 3D format, recreates one of the episodes of the fighting on "Nevsky Pyatachka" on the 2 day of Iskra - 13 January 1943.
Representatives of public and veteran organizations, military-patriotic clubs of St. Petersburg and the Leningrad Region also take part in the events dedicated to the anniversary anniversary of the breakthrough of the blockade of Leningrad.