Another fact of fraud with the means of the state defense order was revealed by the investigating authorities. This time we are talking about embezzlement in the framework of the 636 "Varshavyanka" project, which was implemented by the "Admiralty Shipyards".
Information Service
RIA News
publishes information that the RF IC is seeking the taking into custody of the deputy chief engineer of the enterprise. He is suspected of involvement in the theft (inefficient spending) of 100 million rubles.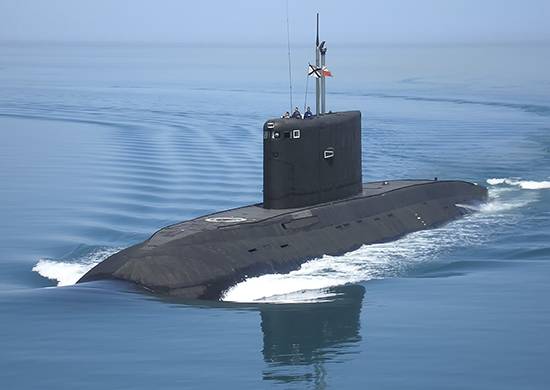 The statement of the head of the press service of the St. Petersburg court Daria Lebedeva is given:
The funds were stolen during the development of the Varshavyanka submarine project. The Oktyabrsky District Court received applications for the arrest of Gleb Emelchenkov (deputy engineer of the Admiralty Shipyards) and Valery Pshenichny, a shareholder of the NovIT PRO company. Both persons involved are suspected of fraud on a large scale as part of an organized group.
It is known that the investigation believes that the cost of work on the development of the three-dimensional model of the hull, the submarine equipment, and the digitization work necessary for the implementation of the project documentation are overestimated.
The fact of theft or the absence of such a fact will now establish the court.