The command of the Navy decided to extend the life of the aircraft Be-12 "Chaika", reported
News
.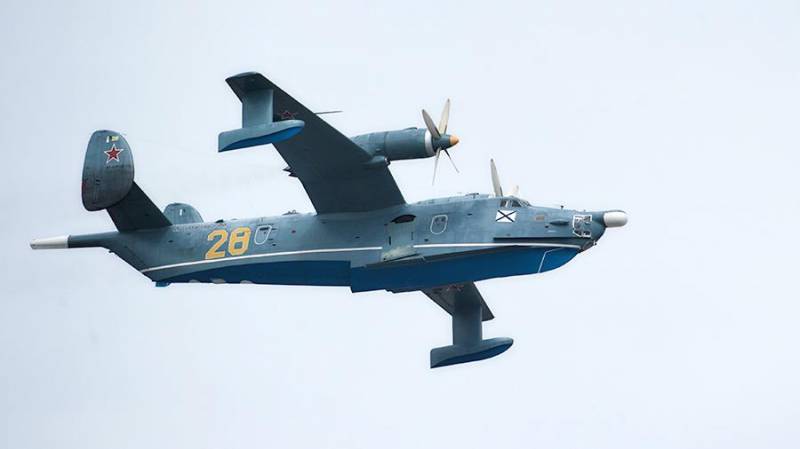 Airplanes can take off and land both on land airfields and on water. In the course of modernization, Chaika will receive a fundamentally new search and targeting system and modern weapons.
According to the newspaper, "tactical-technical assignment and a package of documents necessary for the start of research and development work on the renovation of on-board amphibian equipment are now being formed."
It is planned that on the Be-12 all three complexes for obtaining intelligence information about enemy submarines will be radically updated: sonar, radar and magnetically sensitive. In addition, the arsenal of "flying boats" will replenish with modern anti-submarine torpedoes and depth bombs.
The first flight of the Be-12 performed in 1960 year. The aircraft accelerates over 500 km / h. The onboard supply of fuel allows it to fly more than 4 thousand. Km or patrol for several hours.
According to Oleg Panteleyev, director of the Aviaport agency, a survey of the existing Be-12 fleet showed that these aircraft have a sufficient resource balance both in the glider and in the power plant.
At the same time, the combat effectiveness of the "Seagulls" can be significantly increased by improving both the specific equipment for detecting submarines and other systems. First of all, these are communication systems that allow integrating airplanes into the general control loop of anti-submarine operations,
said Panteleyev.
Naval expert Alexander Mozgovoy noted that the modernization of the aircraft will increase the capabilities of the Navy in part of the anti-submarine defense in coastal areas.
For its time, it was a very successful aircraft, and now with updated equipment it will be able to quite effectively solve the tasks of controlling the coastal areas of the seas. Be-12 will be especially in demand in small areas, for example, in the Black Sea and the Baltic. They were not intended for long patrols over the ocean or work at high seas,
told the expert.
From 1960 to 1973, 143 Be-12s were launched. From 1993 to 1998, almost all Seagulls were written off. The last six vehicles are part of the 318th Aviation Regiment of the Black Sea
fleet
. About a dozen more aircraft are in storage at the Taganrog aircraft factory and Ostrov airport.