Information Agency
TASS
with reference to the report of the US International Trade Commission, publishes material on "affected American industry." The report stated that the US steel industry is "losing" on imports of steel wire rod from Russia, Belarus and the United Arab Emirates. The material of the American experts states that these countries supplied raw materials to the United States for the production of wire at a price that allegedly is 80% lower than the real price.
Allegedly, such an understatement was deliberately implemented in order to subsequently hit the American industrial sector and conquer the American market. To "conquest" did not happen, the United States decided to use a method that has nothing to do with an open competitive economy. So, the Ministry of Trade of the USA decided that the situation would be corrected by enormous duties. So, for the products of the Novolipetsk Metallurgical Combine, the duty is set at (attention!) 757%! The average duty rate for Russian suppliers is estimated at more than 436 percent.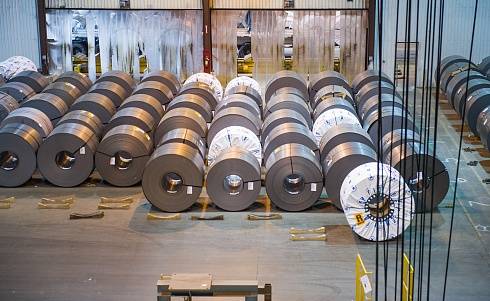 The report of the agency stated that the supply of products of the metallurgical industry from Russia caused "damage to the US industry" in the millions of dollars. For reference: in 2016, the United States purchased wire rods in our country for slightly more than 32 million dollars. If such sums can cause some damage to the American industry, then it can be stated that something is wrong with the industry in the USA. Or the bulk of the US industry has long been in China? ..