Journalist Matthew Bodner in a column in the pages of Space News suggested that after the United States refused to buy seats on Russian Soyuz manned spacecraft and engines for Atlas 5 missiles from Roscosmos, the Russian state corporation would be in a difficult financial situation.
The author estimates the Russian analyst Pavel Luzin, according to which about half of the Roscosmos budget within the framework of the Federal Space Program for 2016-2025 years (1,4 trillion rubles or 24 billion dollars) is devoted to manned programs.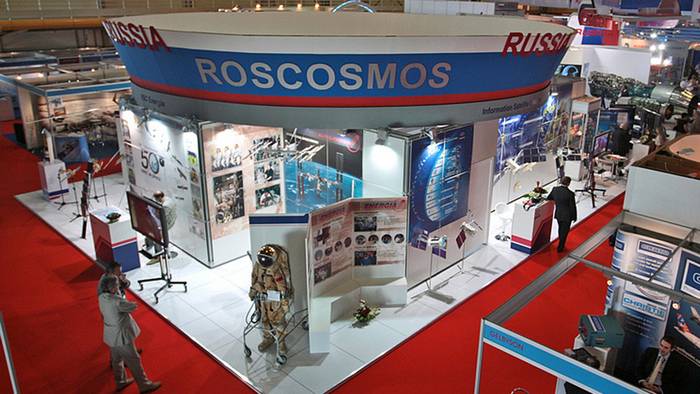 In 2018, the cost of space for an astronaut on the Soyuz will increase to 81 million dollars.
Thus, each American astronaut contributes up to five percent of the state corporation's annual budget, at least based on funding received from the federal government through the Federal Space Program.
- notes Luzin.
In 2019, NASA plans to stop buying seats at Soyuz.
The budget cushion provided by NASA and other foreign agencies will soon disappear, but no one in Russia seems to be talking about it.
- concludes Bodner.
Previously, the Khrunichev Center, due to reduced orders and carrier accidents, as well as a large credit and social burden, asked the Russian government for financial support in the amount of 30 billion rubles.
In 2018, five expeditions will go to the International Space Station, only 18 people will visit the station, of which 7 will be represented by Roscosmos, 8 people by NASA, one astronaut will be assigned to European and Canadian space agencies, and the Japan Aerospace Exploration Agency, transmits "Lenta.ru"