The leader of the terrorists called on opposition groups to oppose the CAA in Idlib with a united front. The Kurds are asking the UN to stop Turkish shelling of Afrin in Aleppo. Reports about it
FAN
with reference to Syrian sources.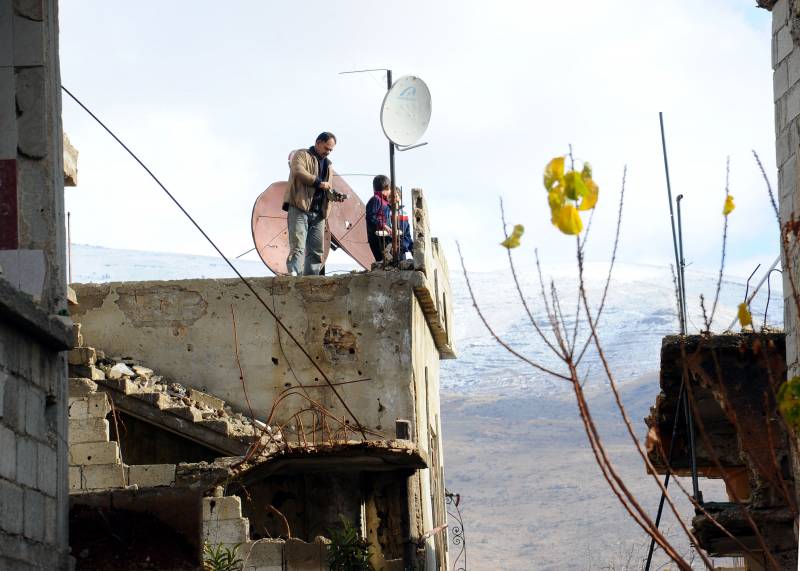 In the north-east of Damascus, battles between anti-government forces and Syrian troops took place during the day. Armed clashes were observed on the outskirts of the cities of Irbin and Harasta, where, according to the statement of the CAA command, a full-scale antiterrorist campaign against Dzhebhat An-Nusra (banned in the Russian Federation) and its allies will soon begin.
Over the past day, Turkey continued to increase its military power near the border with Syria. New rocket launchers were deployed in the Turkish province of Hatay. Recep Erdogan announced that the offensive of the Turkish troops and the allied Syrian Free Army (FSA) will begin soon. Meanwhile, opponents do not cease to conduct mutual shelling. Kurdish representatives said that the massive bombardment has been going on for four days, and turned to the UN Security Council for help.
In the south-eastern part of the province of Deir ez-Zor, clashes continued between the IG units (banned in the Russian Federation) and the Syrian Democratic Forces (SDF) for control of the settlement of Garanidh. The terrorists used drones to dump explosives on strongholds of Kurdish troops. In addition, they resorted to an attack involving a suicide bomber, as a result of which at least ten SDF soldiers were killed.
In the area of ​​the border between Hama, Aleppo and Idlib, an unexpected attack of terrorists occurred: militants who fled to the north-east of Hama from the so-called "Akerbatskiy cauldron" attacked the positions of the SAR army near the settlement of Sinjar. As a result, the igilovtsy advanced a bit and took a few minor positions, taking advantage of the clashes of the CAA with "al-Nusroy."
Having a severe shortage in manpower, the leader of the anti-government alliance, led by al-Nusra, Abu Mohammed Al-Julani, called on the armed opposition forces to form a united front to fight the legitimate Syrian government.