While the authorities in South and North Korea agree on compromise solutions (including the joint participation of teams in the opening of the Olympics in Pyeongchang under a single flag), the US State Department is not without frank satisfaction reporting the "effect of sanctions" against North Korea. In particular, Secretary of State Rex Tillerson, speaking to an audience at Stanford University, said that the sanctions had already yielded the following fruits: North Koreans are dying of starvation. It was about the fishermen of the DPRK.
RIA News
cites a statement by Tillerson, citing Japanese data:
Two thirds of the people on these ships died. They did not try to escape. Those who did not die wanted to return home, so they (the Japanese) brought them back to North Korea. They (the Japanese) found out that they were sent in the winter to fish because of lack of food. And they were sent to fish without enough fuel to go back.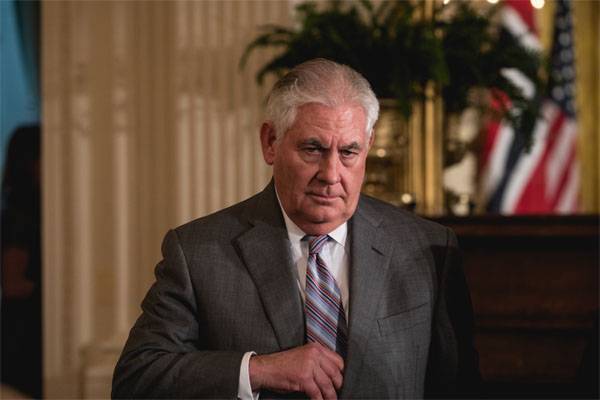 Tillerson claims that the Japanese authorities allegedly detained "more than a hundred" North Korean ships that "drifted" drifted in Japanese territorial waters.
Judging by the rhetoric of Tillerson, even if these events did take place, the United States puts them in its own record, believing that this is the way to achieve its goals and protect interests.
In general, these statements resemble the well-known fake plots of the 2014 sample of the year, when statements about "famine in Russia because of American and European sanctions" began to appear in a number of foreign (especially Ukrainian) media.