Turboprop military transport aircraft of the Turkish Air Force CASA CN-235 crashed shortly after departure from an air base near the town of Eskisehir, the NTV television channel reported Wednesday referring to the governor of the province Shehmus Gunaydyn.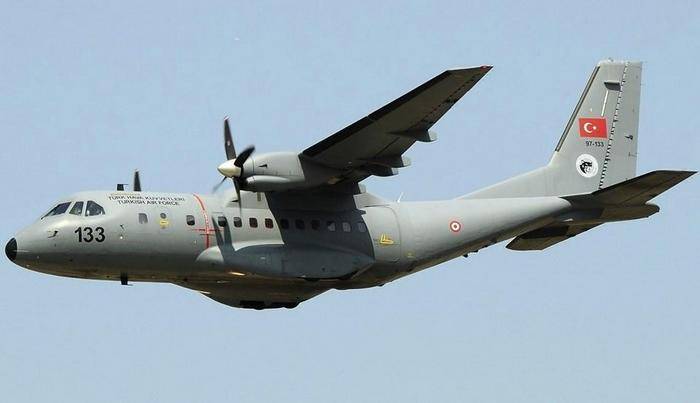 The Governor noted that the disaster occurred in a remote mountainous area near the settlement Yalvach. Killed three people.
The information was confirmed in the General Staff of the Armed Forces of Turkey. According to the General Staff, the CASA CN-235 aircraft was assigned to the Turkish Air Force base in Eskisehir province, the flight was carried out as part of the planned flight training, there were two pilots and a technician on board.
Around 12.50, the aircraft disappeared from the radar, after which search and rescue operations were promptly launched. In 14.30, in the northern part of Lake Egirdir, wreckage of the aircraft and the bodies of three dead were found
- it is said in the message of the Turkish military department.
Squadrons of Turkish fighter-bombers, as well as CN-235 transports and helicopters are based in Eskisehir.