Netherlands Defense Minister Ank Beyleveld said that Russian Tu-160 aircraft, which, during a planned flight over the North Sea on Monday, were accompanied by Belgian F-16, tried to "scare or provoke" or check "Western countries," the Telegraaf newspaper reported.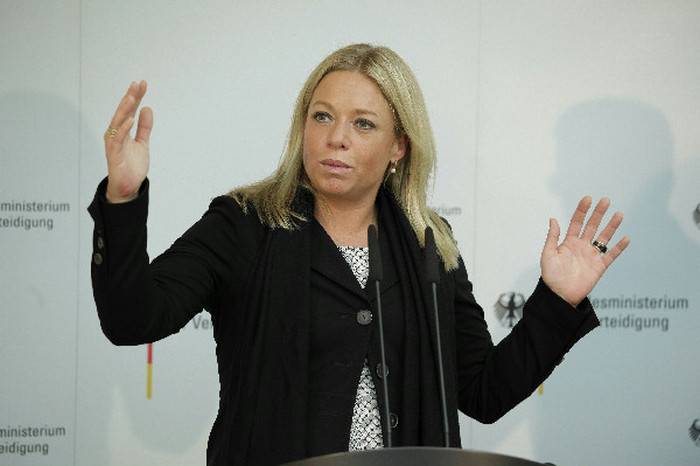 I believe this is a form of intimidation or provocation.
- said Bayleveld. According to her, the actions of the aircraft can also be an attempt by the Russian Air Force to "look at the situation" from time to time. At the same time, the defense department of the kingdom is not concerned, because "well aware of the incident" and their "system worked well."
Earlier, the Belgian media reported that two Belgian F-16 fighters were flown on Monday morning to escort two Russian strategic bombers Tu-160 heading towards the UK. According to the Belgian Ministry of Defense, the interception occurred in the Netherlands area of ​​responsibility of NATO airspace. According to their statement, the Belgian aircraft "accompanied the Russian until such time as the mission of the (British) Royal Air Force took over."
The Russian Defense Ministry said that two strategic missile carriers Tu-160 carried out a planned flight over the neutral waters of the waters of the Barents, Norwegian and North Seas, stressing that the flights were carried out without violating the borders of other states. The ministry added that at certain stages of the route Russian planes were accompanied by Eurofighter Typhoon fighters of the British Air Force and the F-16 Belgian Air Force, reports
RIA News
.