The UAE Army is preparing to use one of the world's most powerful multiple rocket launcher systems in Yemen against the Hussite rebels, reports
Messenger of Mordovia
.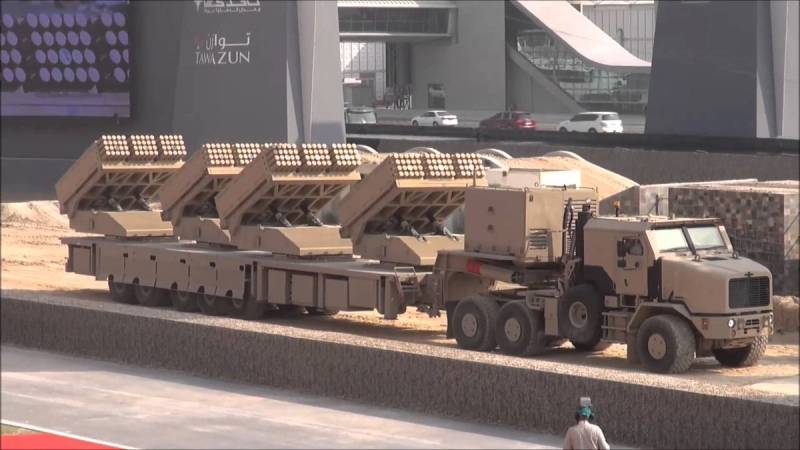 Judging by the photographs that appeared on the Internet, the project created by the designers from the UAE together with the Turkish developers of the MLRS MCL has been deployed in Yemen. It is capable of carrying out a salvo of 240 122-mm missiles from 4 launchers placed on a single semi-trailer.
"All this rocket splendor is towed by Oshkosh's American three-axle tractor. Volley time - about 2 min. The total weight of the projectiles fired is almost 4 tons. The time it takes for the enemy to hit the entire ammunition load is 2 minutes. The range of the missile's flight is 40 km, "writes the author Dmitry Lemeshko.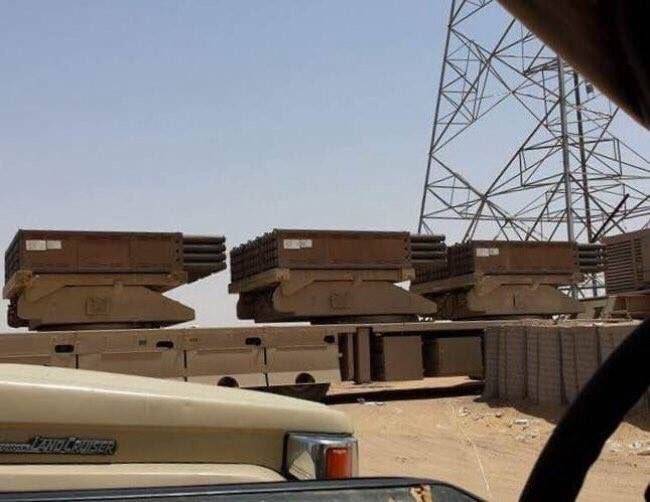 The length of the "train" reaches 29 m, and the weight is almost 105 t. A special machine with lifting crane equipment is used for reloading.
Earlier it was reported that the issue of using 300-mm rockets from this system is being worked out.
After the first display of the MLRS at the IDEX-2013 exhibition, there was a lot of criticism of the developers: experts noted the cumbersomeness and poor maneuverability of the installation. "However, the UAE military, judging by the published photos, still brought the MCL to the possibility of real use in hostilities," the author concludes.