The Brazilian shipyard of the submarine Itaguai Construçoes Navais (ICN) transported the 3's main docked hull sections of the first large non-nuclear submarine SBR-1 under construction there according to the French project Scorpene
bmpd
.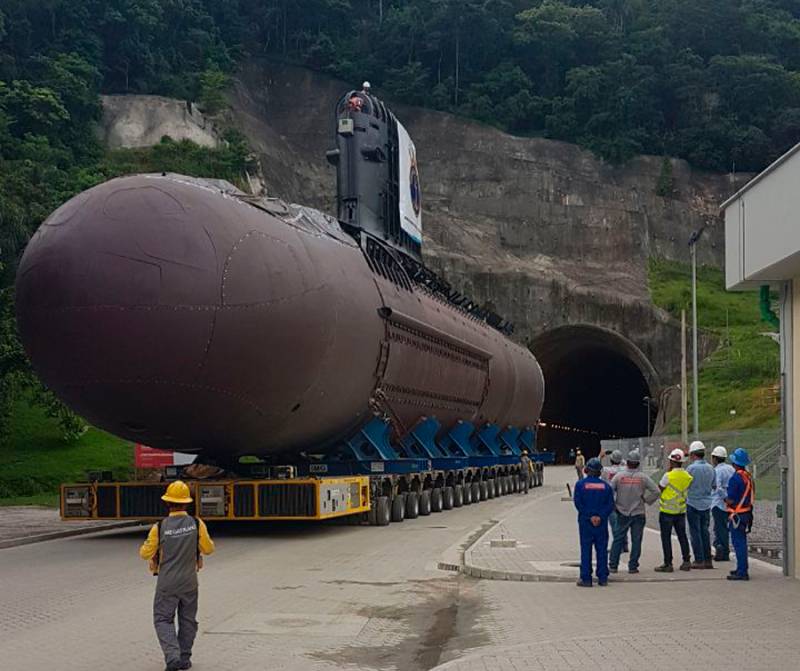 "The transportation was carried out during 11 hours on a specially built 320-wheeled self-propelled transport platform, with the platform proceeding through a specially dug 700-meter tunnel. The three hull sections transported had a total mass of 690 tons and a length of 39,86 meters, "the article says.
The distance from the main building complex to the final assembly shop (located on the territory of the new naval base) is about 5 km.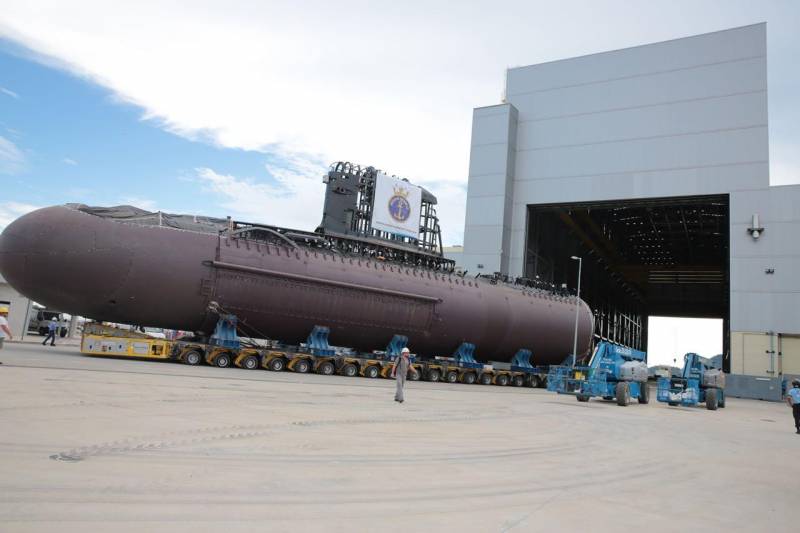 Construction for the Brazilian
fleet
4 SBR non-nuclear submarines of an increased Scorpene modified type are being carried out in accordance with an agreement concluded on September 3, 2009 with the French shipbuilding association DCNS (now Naval Goup).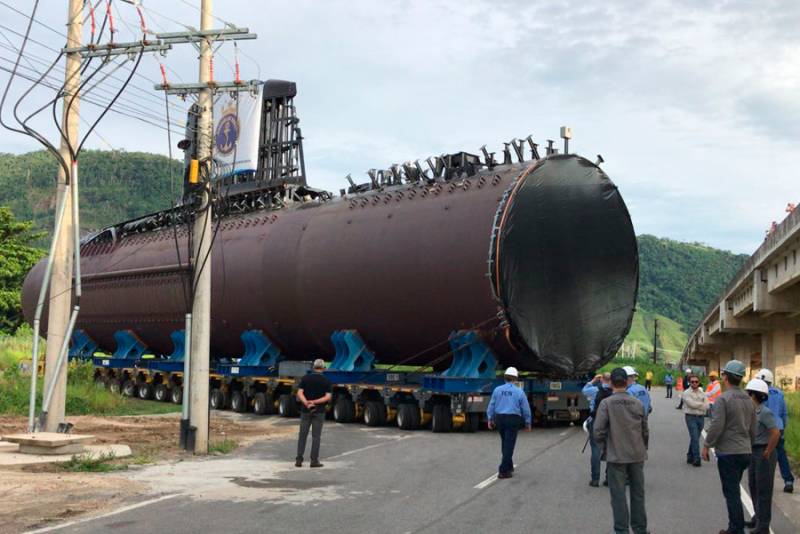 It is reported that "to implement this agreement, the joint venture DCNS (Naval Goup, 41% share) and the Brazilian group Odebrecht (59%) in Brazil built a new special shipyard of submarine shipbuilding Itaguai Construçoes Navais (ICN) in the Gulf of Sepétiba."
The headboat was to be launched in July 2018 of the year and handed over to the fleet in July 2020.