Russia and the United States staged a "military base race" in Syria due to the fact that each side intends to expand its presence in the Middle East and confront asymmetrical threats, writes Defense News.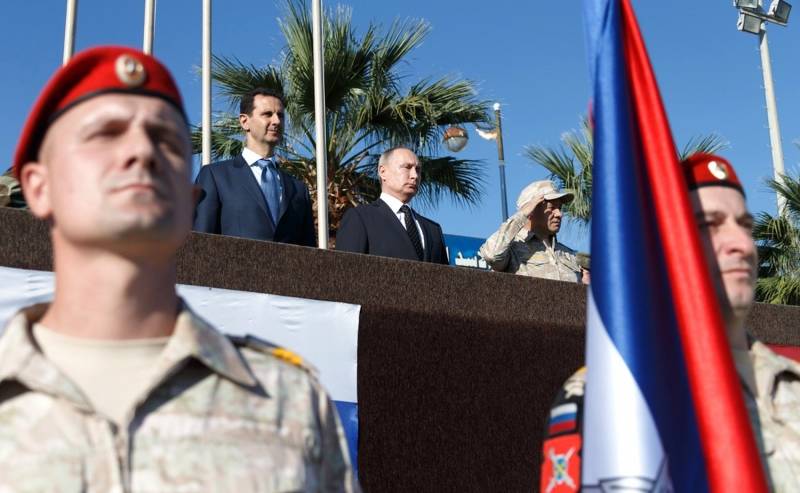 "The United States has a military base in Al Tabqah near Raqqa. Previously, this object was a Syrian air base, now on this base, American instructors are training Kurdish troops. Another military facility is being built in Al-Tanf, where American troops do not allow Russian and government forces, "the article cites.
RIA News
.
Russia also has two military bases: the Hmeimim airbase and the Tartus naval base. The publication at the same time recalls that the Russians created their objects with the permission of the official Damascus.
As retired General of the Lebanese Army Wahbi Katysh noted, "the rivalry between Russia and the United States on Syrian territory, including in the context of the creation of military bases, is due to the strategic position of Syria."
According to him, this country is "the gateway to the Middle East and the Persian Gulf," so Russia intends to return to this region "as a great power."
The general also stressed that the military operation in Syria has allowed Russia to increase arms exports. In particular, it refers to the agreement with Saudi Arabia on the supply system C-400 "Triumph".
Recall, Russia launched a military operation against terrorist groups in September 2015, at the official request of the Syrian authorities. The Western coalition led by the United States launched an anti-terrorist operation in 2014, without the permission of Damascus.