American fighters F-35B in Japan received the first ship compatible with them. According to navaltoday.com, the amphibious assault dock USS Wasp (LHD 1) arrived in the port of Sasebo (Nagasaki Prefecture).
The arrival of the USS Wasp represents an increase in military capabilities and a commitment to our partners and allies in ensuring security and stability in the region. Teaming up with the squadron F-35B, which is already based in Japan, we will ensure readiness to carry out the full range of military operations in the region
- told Colby Howard, captain of the USS Wasp.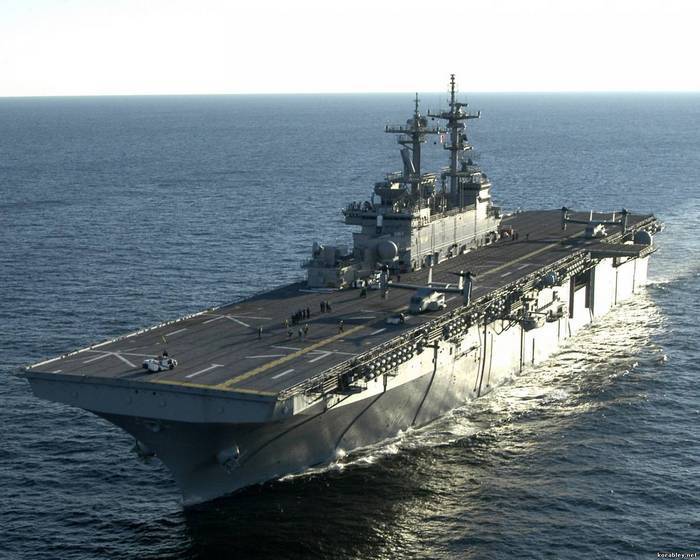 The USS Wasp is classified as an amphibious landing dock, although after upgrading the 2012, it is more likely to be a light aircraft carrier. He became the first ship, fully compatible with the latest fifth-generation fighter F-35B.
The United States deployed the first F-35B squadron in Japan last year, but due to the lack of compatible ships, the fighters carried only "ground" service. With the arrival of USS Wasp in Japan, the US Navy was able to fully utilize the new fighters. As part of the Seventh
fleet
USS Wasp will replace the USS Bonhomme Richard transport dock (LHD-6), which will go to the USA for modernization.
The F-35B fighter-bombers were the first among the F-35 family to receive the status of initial combat readiness (in September 2015 of the year) and are used by the US Marine Corps (around 50 units). The key feature of the F-35B is the possibility of vertical take-off and landing, which allows them to be used on helicopter carriers and universal landing ships that have a flight deck, reports
"Warspot"