The Russian Ministry of Defense will provide with orders the Zelenodolsk Shipbuilding Plant in Tatarstan for the entire duration of the new State Weapons Program for the 2018-2027 years, reports
TASS
Post Deputy Defense Minister Yuri Borisov.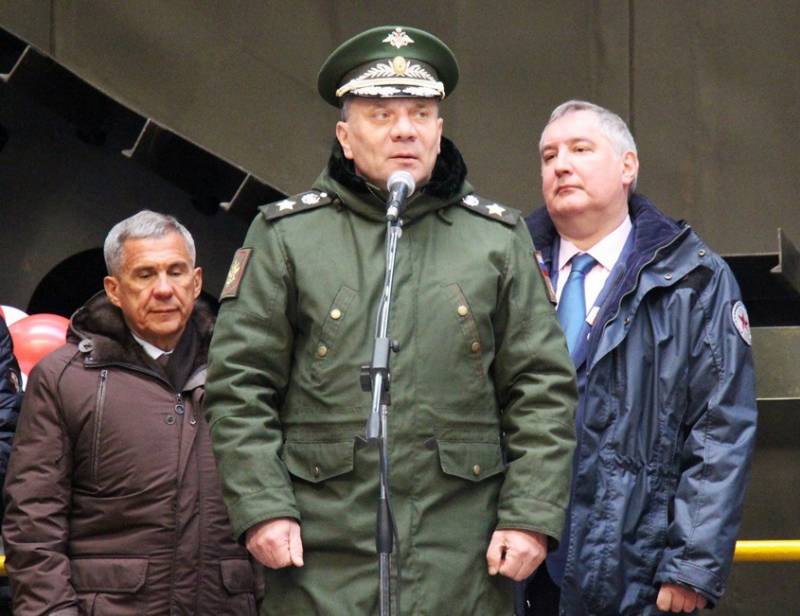 At the end of last year, the Supreme Commander-in-Chief approved the new State Armament Program. In it a worthy place is occupied by weapons associated with the Navy
fleet
, and there is work for you. I believe that we with the management of the Zelenodolsk plant should work very hard this year to provide you with orders for all ten years,
Borisov said at the laying ceremony of the patrol ship "Nikolay Sipyagin" (project 22160).
According to him, the Zelenodolsk plant is now steadily entering the market for the creation of ships of the near-sea zone.
Patrol ships, a small rocket ship, a small corvette have become the pride of the Russian Armed Forces and the Navy,
noted the deputy minister.
He recalled that the ships built in Zelenodolsk, perfectly proved themselves in the Syrian conflict.
Though they are small, they are very "toothy" and are armed with long-range "Caliber" cruise missiles,
said Borisov.
The year starts for you very well, with the bookmark of the ship. This is a hope for the future, that the plant will develop, new workers will grow. We will try to ensure that the proportion of the presence of the Ministry of Defense at the Zelenodolsk plant does not decrease,
added on.