The Vietnamese army has about a thousand
tanks
T-54/55 and is not going to part with them. According to the Polish magazine Nowa Technika Wojskowa, the Ministry of Defense of Vietnam has launched the process of modernizing these machines.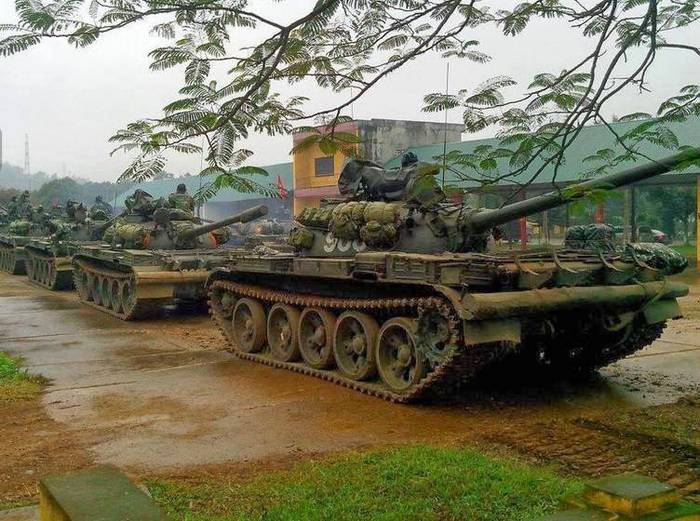 T-54 / 55 tanks of the Vietnamese army
A few years ago, the Ministry of Defense of Vietnam "in cooperation with the Israeli industry" developed a modification of the T-54 tank, which received the T-54М3 index. The new version of the Soviet machine is equipped with a 105-mm M68 gun, a modern night sight and a ballistic computer with a weather sensor, as well as additional passive and dynamic armor.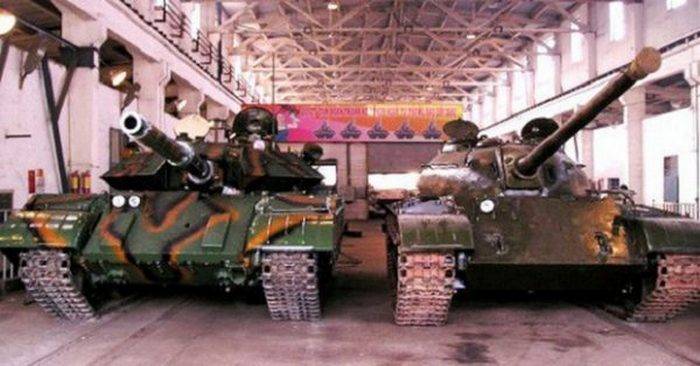 T-54М3 tanks (left) and T-54 tanks (right).
Modification of the T-54М3 turned out to be too expensive for the Vietnamese army, so after assembling several prototypes, the military department decided to reduce the cost and simplify the process. It is known that after serial modernization, the Vietnamese "fifty-four" will remain with the "native" instrument D-10Т2С caliber 100 mm.
Israeli industry has a wealth of experience in upgrading Soviet tanks, although it has never bought them - the IDF received hundreds of T-54 / 55 and other tanks in the form of trophies during wars with Arab countries. Many of the captured combat vehicles were modernized and entered service with the Israeli armed forces.
The T-54 tank is a medium tank and was adopted by the Soviet army in the 1946 year. In 1958, the production of its deeply modernized version called T-55 began. Due to the relatively low cost and simplicity of design, the Soviet T-54 / 55 were massively exported to allies and manufactured under license in other countries, reports
"Warspot"