On Sunday, the US air detachment from the 12 F-16 fighters arrived at Estonia at Amari airbase (Amari).
The press service of the Estonian Defense Forces reported that the 112 planes of the Ohio National Guard squadron arrived without intermediate landings directly from their base in Toledo to participate in international Air Force exercises.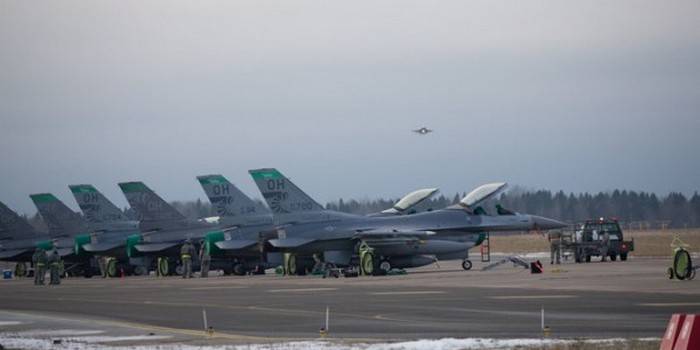 As said. Commander of the Estonian Air Force, Colonel Riivo Valge (Riivo Valge), the joint exercises starting in Estonia will be the seventh in a row conducted at Ämari air base.
One of the goals of the upcoming exercises will be the development of air operations with the participation of larger formations. For this purpose, experienced gunners from Belgium are invited to Estonia, who will advise the Estonian Air Force during such operations.
- He said.
American aircraft will take part in joint operations of the ground and air forces of the armed forces of both Estonia and NATO.
The US squadron will stay in Estonia until the middle of 2018, where they will participate in the exercises.
Thus, the air-to-air exercise will continue until mid-March 2018, in specially designated airspace in Western Estonia and over the islands, they will be held at an altitude not less than one and a half kilometers. Air-to-Earth exercises will be conducted at the Central Test Site of the Estonian Defense Forces, where combat aircraft will work at low altitudes, Interfax reports.