The military court of Taldykorgan garrison (Kazakhstan) convicted the pilot of the Su-27 fighter who crashed in December 2016, reports
Interfax
report of the court press service.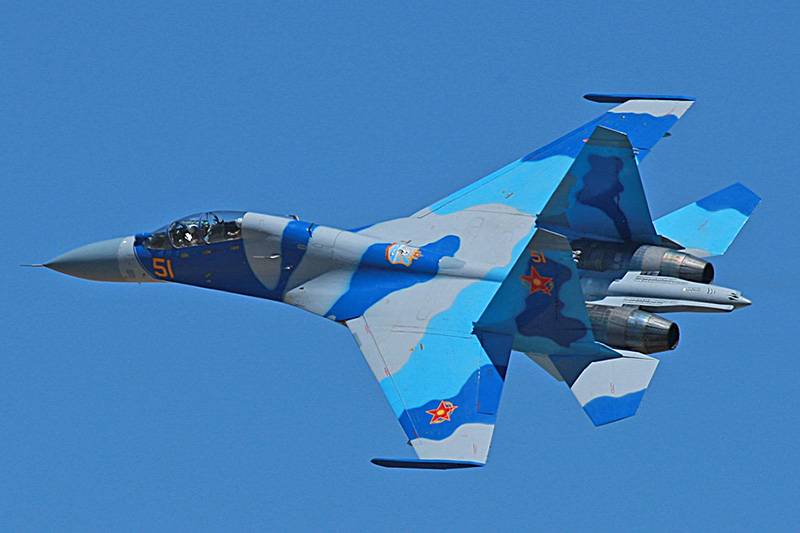 According to the information, the major was "found guilty of violating flight rules and preparing for them (Art. 464 of the Criminal Code of the Republic) and sentenced to imprisonment for the year 4 with serving a sentence in a minimum security institution and depriving him of the right to occupy positions and engage in activities related to flights, preparation for them and operation of military aircraft for a period of 4 year. "
The court found that 21 December 2016, Major I., violating the rules of flights and training for them, not checking the refueling of the Su-27 aircraft, took the plane and took off. In flight, due to the small amount of fuel in the plane, instruments signaling an emergency fuel balance triggered. However, in violation of the current flight regulations, the pilot, questioning the accuracy of these instruments, gave incorrect information to the flight director about his fuel balance is higher than it was in reality,
says release.
It is reported that the actions of the soldier "led to a difficult flight situation, which turned into an emergency, with the stop of the right and left engine due to the end of the fuel." After that, the pilot ejected, and the plane, colliding with the ground, collapsed.
"According to the results of the consideration of the criminal case by the court, the Minister of Defense of Kazakhstan issued a private decision on the causes and conditions that contributed to the commission of I. of a criminal offense," the press service added.
As the agency clarified, 21 December 2016 of the year, the Su-25 plane of the 27 military unit of the Ministry of Defense of Kazakhstan suffered a crash at night in about 21751 km from Taldykorgan. The pilot managed to take the fighter from the village, after which he ejected.