The Korean nation must recognize the "vile insides and aggressive nature of the United States," reports
RIA News
statement ctak.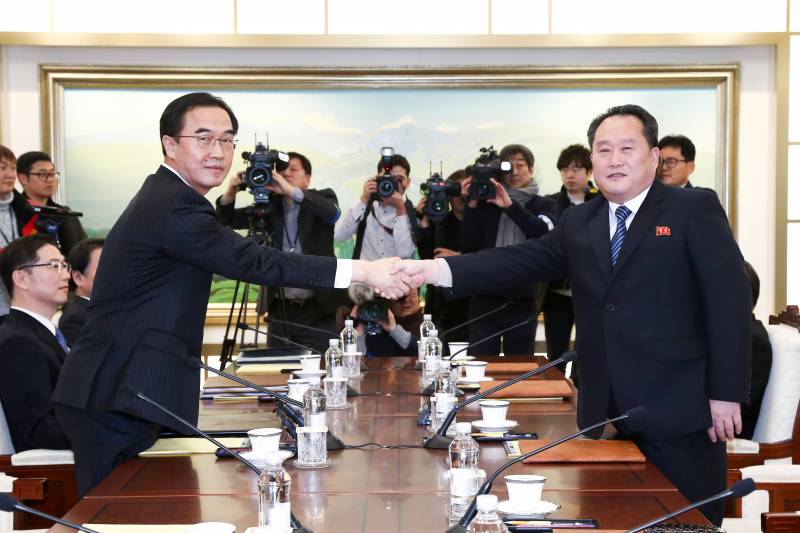 The agency notes that the States are building up the armed forces around the Korean Peninsula: "they send aircraft carriers Ronald Reagan and Carl Vinson and intend to send the atomic aircraft carrier Stennis to the western Pacific."
In addition, according to the CTAC data, helicopter carriers, capable of landing troops on the scale of a single division, are being pulled to the Korean Peninsula.
All these actions of the United States resemble a wolf wandering and waiting for a convenient moment at the fence of someone else's house where they are celebrating a wedding, and for our gunners the "Hwaseong" units, which target not only Guam Island, but also the mainland USA, such objects are the best target. ,
the statement said.
The publication called on the entire Korean nation "to oppose US attempts to build up the armed forces and start a war with the North."
According to the agency, the actions of the States speak of an intention to "thwart the positive trends that have recently emerged in relations between the two countries."
The anti-unifying nature of the United States has not changed a bit even today. And this time, the United States apparently said that they "support" negotiations between the North and the South, but in reality they are trying to block the improvement of inter-Korean relations by mobilizing large-scale aggressive armed forces around the Korean Peninsula,
noted in the statement (the Russian text of the document is given without changes).
Recall Pyongyang and Seoul, after a long period of escalation of the conflict, began negotiations. On January 9, the first in a long time meeting of their delegations was held. Following the meeting, the parties adopted a joint statement, in which they announced the restoration of a full-scale dialogue in various fields (including military), and also agreed on the participation of the DPRK team in February at the Olympic Games in Pyeongchang.