In Israel, they believe the words of Donald Trump, who said that he last extended the sanctions lifting regime under the "nuclear agreement" with Iran, and besides, Germany, France and the United Kingdom also signal that they are ready to increase pressure on the Iranian regime.
RIA News
Statement by the Minister of Homeland Security Gilad Erdan.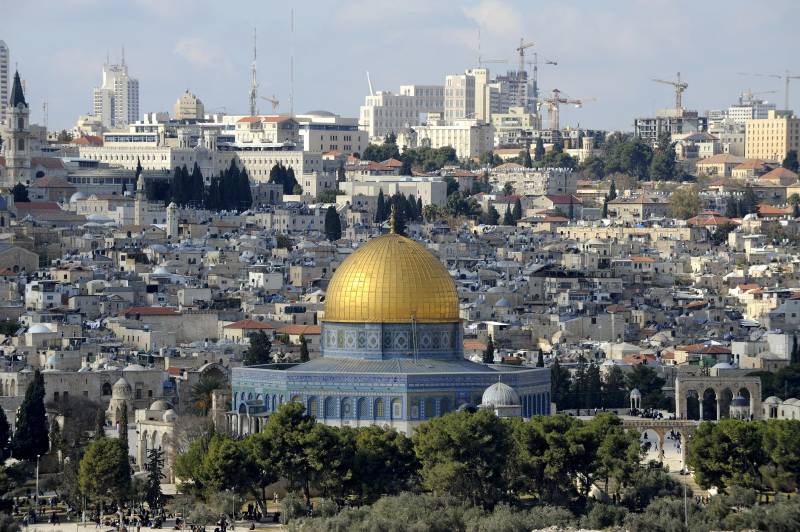 Earlier, the US president said that he had last extended the lifting of sanctions and demanded that the European Union "take part in correcting the agreement on the Iranian atom," noting that the last chance to make changes now appeared. In addition, Trump called Iran "the main sponsor of terrorism" and announced its intention to legislate tough sanctions for the development and testing of Iranian ballistic missiles.
I definitely believe him (the US president) ... We also see that the Europeans are beginning to understand that Iran must change its behavior ... I think that the Germans are beginning to express readiness to increase the pressure on the Iranians. I suppose that the British and French are also moving in that direction,
said Erdan on the air of the radio "Gali IDF".
According to him, the activities of Iran in Syria and Lebanon, as well as its ballistic and nuclear programs, will convince European countries that the actions of the US President are justified and serious.
I believe that in 120 days, when he (President Trump) again has to decide whether or not the United States will remain in the agreement (with Iran), major changes will occur,
concluded Erdan.
Recall that Iran and six international mediators (Russia, USA, Britain, China, France, Germany) in July July 2015 reached a historic agreement on resolving the long-standing problem of the Iranian atom: the Joint Comprehensive Action Plan (SVPD) was adopted, the implementation of which removes Iran's previously economic and financial sanctions by the UN Security Council, the USA and the EU.