Ambassadors of African countries to the UN condemned the remarks of US President Donald Trump, calling them "outrageous" and "racist", and demanded an apology from the American leader, reports
RIA News
.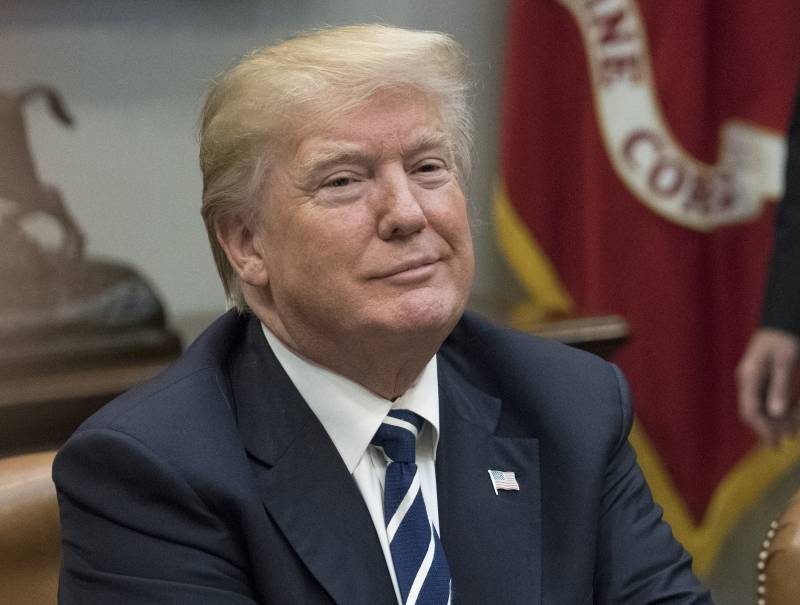 Recall that the scandal broke out after the media reported that at a meeting on immigration with senators Donald Trump called the third world countries "gadyushnik" (shithole, the translation option is "stinky hole"). In particular, the president allegedly mentioned Haiti, El Salvador, a number of African states.
The statement of the African Union mission, which has observer status with the organization, states that "the African group of ambassadors to the UN is extremely shocked and strongly condemns the outrageous, racist and xenophobic remarks attributed to the US President by the media", as well as "demands a rejection ( ) and apologies. "
Diplomats said they were concerned about the tendency of the American authorities to "show disrespect for the African continent." The mission expressed solidarity with the people of Haiti and others who "experienced such humiliation", and also thanked all Americans who condemned Trump's remarks.
An extraordinary meeting of representatives from African countries took place on Friday. A picture of the application was posted on her Twitter account by former US representative to the UN Samantha Power.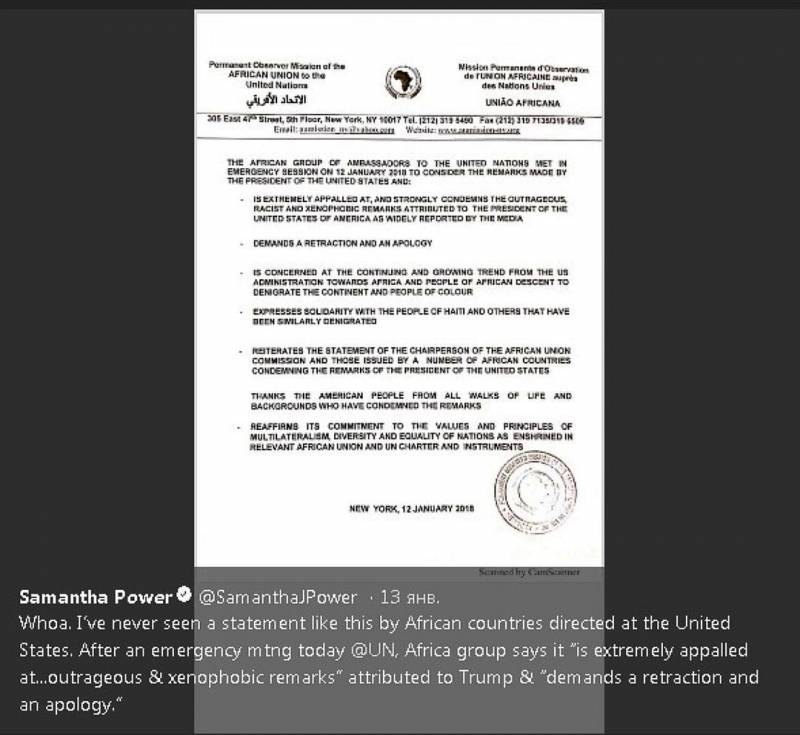 Wow. I have never seen such a statement made on behalf of African countries to the United States,
wrote power.
Earlier, the African Union expressed concern about President Trump's words about "the Gadushniks". The organization considered that such statements "are beating on global values."