The sixth and fifth in a series of project 22160 corvette laid for the Navy
fleet
Russia on Saturday at the Zelenodolsk shipyard named after M. Gorky in Tatarstan.
Deputy Defense Minister Yury Borisov clarified that the 22160 project was invented and proposed by the designers for the Navy for anti-terrorist operations and the fight against piracy, which is very common, especially in the countries of the Middle East.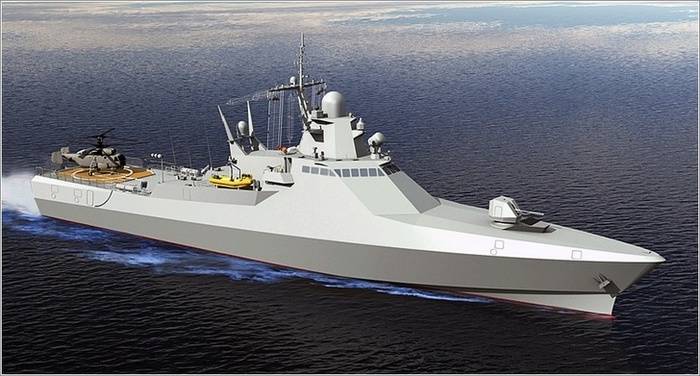 In order not to accompany civilian ships and not to spend on it the resources of sea ships, this project was invented, which fully ensures the protection of the seas. In the armed forces, we ordered six such ships.
- he said.
Corvettes were developed by JSC Northern Design Bureau, they are primarily intended for the protection and preservation of the marine economic zone. Patrol ships are also able to solve the tasks of escort and anti-piracy activities, perform search and rescue functions. The autonomy of ships sailing this project is 60 days. They are able to reach speeds in 30 nodes. The sailing range of the ship 6000 nautical miles.
The lead ship of this project "Vasily Bykov" was laid 26 February 2014 of the year. At different stages of construction are the corvettes "Dmitry Rogachev", "Pavel Derzhavin", "Sergey Kotov" and "Victor the Great".
The corvette of the 22160 project was named in honor of the Hero of the Soviet Union, commander of the Black Sea Fleet patrol boats division during the Great Patriotic War, captain 3 of the rank of Nikolay Sipyagin, TASS