The situation in the frontal zone in the Donbass is heating up, the OSCE Special Monitoring Mission (SMM) records an increase in the number of shelling.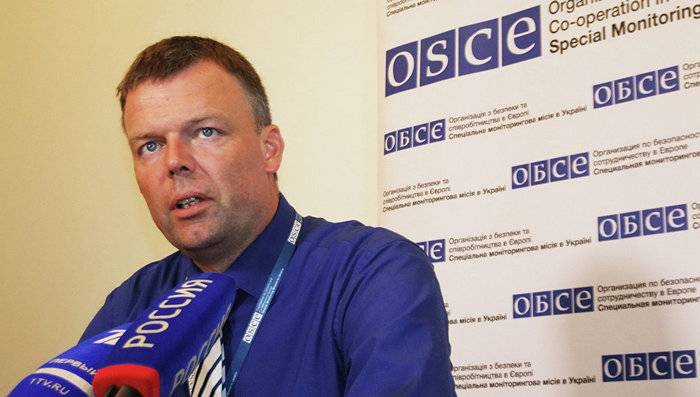 After an agreement on truce for the holidays, relative peace was established. But there was not a single day without violations. The parties do not fully fulfill their obligations. Now we can say that the phase of escalation has begun. This is evidenced by 2 thousand violations, which our observers recorded from 17.00 on Tuesday to 17.00 Wednesday this week
- said the first deputy head of the OSCE SMM Alexander Hug at a briefing on Friday in Kiev.
He recalled that similar agreements had already been: the so-called Easter, school, bread truce, and they all passed under the same scheme: a sharp cease-fire, then a gradual increase in the number of attacks.
All these truces had positive consequences. Local residents had the opportunity to rest from the shelling. But these periods did not last long.
- noted Hug.
The first deputy head of the mission also informed that during 2017 a year, observers recorded 401 thousand. 336 of ceasefire violations in the Donbas. For comparison: in 2016, there were 320 thousand 130 cases.
We, the OSCE SMM, cannot ensure the establishment of peace, only the parties to the conflict can do this, only they can stop the hostilities and ensure sustainable peace by withdrawing weapons and demining
- stressed Hug